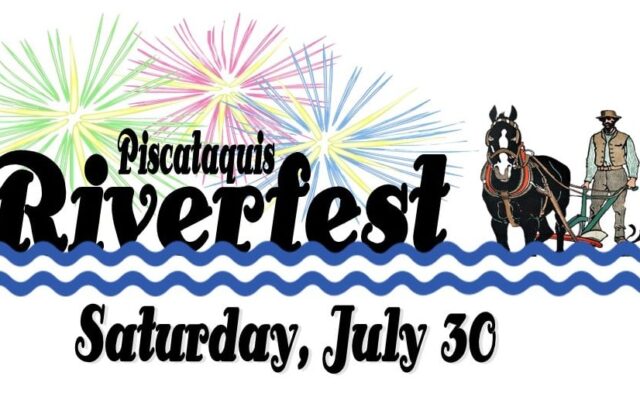 278178624_10160002546083808_4046523916860253010_n
Piscataquis River Festival returns this summer
GUILFORD – Chairperson Paul Zimmerman announced that one of Maine's great summer traditions, the popular Piscataquis River Festival, will be back this year following a two-year hiatus due to the COVID pandemic.
In making the announcement Zimmerman said, "Hopefully the worst of this COVID crisis has passed because people tell us they're anxious to get outside, enjoy the fresh air and sunshine and get together with friends and neighbors."
Riverfest had been an annual event in Guilford since 2005 before being interrupted by COVID in 2020 and 2021. Although Zimmerman could not be specific about all events and attractions he did say, "We'll start the day with what we fully expect to be the largest parade in Northern Maine. The theme for this year's parade will be 'Celebrating the way life is in Piscataquis County.' Of course we'll have our giant fireworks display in the evening and in between those events people can enjoy the many vendors and food booths, games, music and entertainment for all ages. We'll keep everyone engaged throughout the entire day and evening."
He also admitted that the hard work had just begun, "We've got a great group of hard-working volunteers who pull Riverfest together every year and make it a really special event for the entire region. Because of the things happening in the world today, we want to make Riverfest 2022 the biggest and best we've ever had."
The 2022 Piscataquis River Festival will be held on Saturday, July 30 at the athletic fields located along the banks of the Piscataquis River in Guilford. For more information and updates go to www.facebook.com/piscataquis-river-festival.