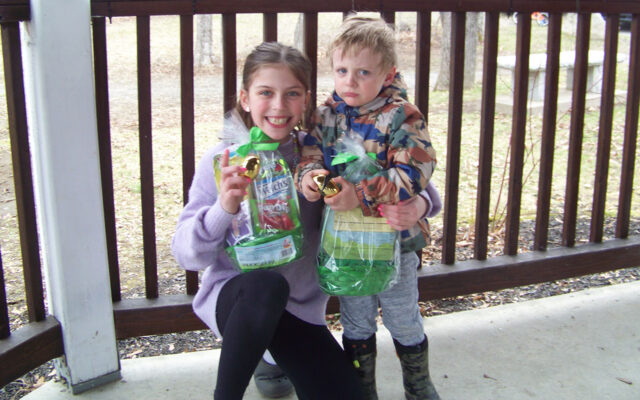 Basket Winners
Observer photo/Jeannette Hughes EASTER BASKET WINNERS – Rylee McMahon of Brownville, left, 10, and Evan Clukey of Milo, 2, were the winners of Easter baskets following the April 16 Easter egg hunt sponsored by the American Legion Auxiliary Unit 41.
Legion names basket hunt winners
MILO — American Legion Auxiliary Unit 41 of Milo sponsored an Easter Egg Hunt on Saturday, April 16 at the Veteran's Memorial Park near the riverfront. 
A total of 31 children joined the fun, hunting for more than 300 eggs. Children were split into two groups, ages 2 to 5 years and ages 6 to 10.
It took them just about 20 minutes to find all of the eggs. There was one gold egg for each age group and the child who found the gold egg was presented with a filled Easter basket.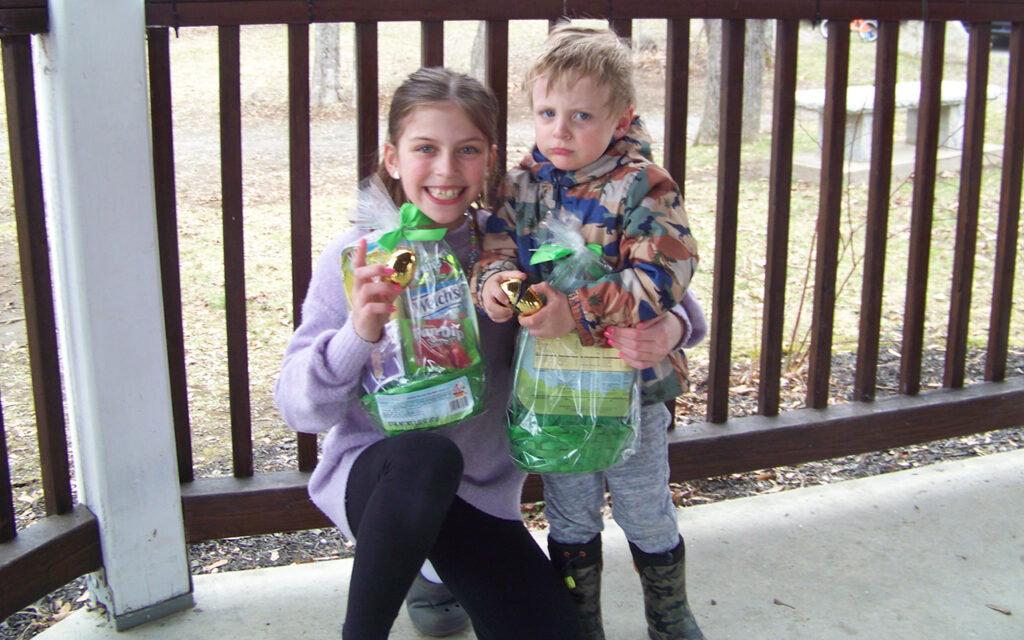 Everyone was able to choose a gift for each egg they found from totes of various toys, games and stuffed animals.
The basket winners were: Rylee McMahon, 10 from Brownville, and Evan Clukey, 2 from Milo. 
The organizers said they hope to make this an annual event.