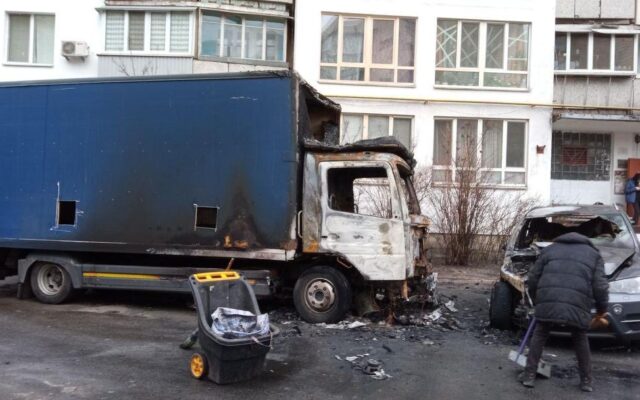 Valerie-Royzman-Ukraine-war-022522
Courtesy of Valerie Royzman Vehicles destroyed outside the apartment complex of Valerie Royzman's relatives after overnight bombing in Kyiv.
County Democrats donation drive to relieve hunger in Ukraine
DOVER-FOXCROFT – Community members are invited to support a donation drive to relieve hunger in Ukraine. On Saturday, April 30 the Service Committee of the Piscataquis County Democrats will be collecting donations at their headquarters in Dover-Foxcroft from 10 to 12 (address below).
Those who would prefer can also mail a check made out to Piscataquis Democrats to the headquarters at 25 North Street, Suite A, Dover-Foxcroft, ME 04426, clearly marked for this purpose. Additionally, you can make a donation online at our Act Blue account: https://secure.actblue.com/donate/pcdcservice.  Proceeds will be donated to World Central Kitchen.