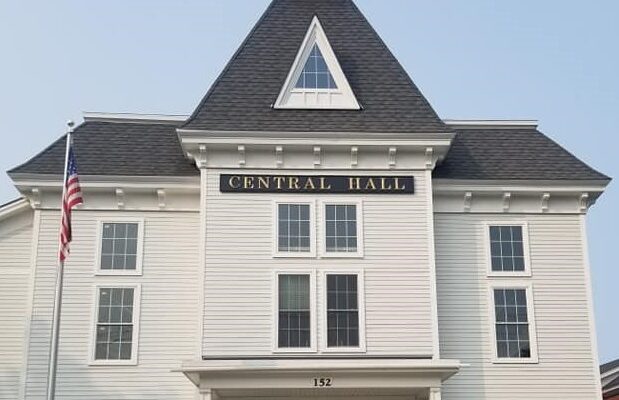 CHC sign (2)
The Commons at Central Hall in Dover-Foxcroft.
Conversation among older people, younger people, and everyone in between
DOVER-FOXCROFT — At 7 p.m. on Thursday, April 28 Central Hall Commons hosts an online Make Shift Coffee House event where we will explore how people of different ages hear and see things differently. Addie Hinds and Craig Freshley, who range in age from 16-60, will jump into a conversation across the gap during this interactive online event. Join in with your own questions, challenges, and perspectives based on your own age and the gap you face with others.
— Do you find yourself misunderstood by people who aren't your age?
— Is there something about people younger or older than you, that you just don't get?
— Have you ever been frustrated in a conversation with someone of a different generation?
As with all Make Shift Coffee Houses, this will not be a debate. It's simply about understanding each other's views. For more information, please visit www.MakeShiftCoffeeHouse.com
Advanced registration is required: https://us02web.zoom.us/meeting/register/tZErcOGgqjkqGdSe-5P2WkX_cTMudZ0BnyQf
For more information about Freshley please visit: https://makeshiftcoffeehouse.com/about-craig-freshley/ .
Central Hall Commons nurtures a welcoming, inclusive, healthy, rural community culture by engaging people and organizations in the Maine Highlands region in connecting, celebrating, and learning together. Visit us online at: www.centralhallcommons.org.