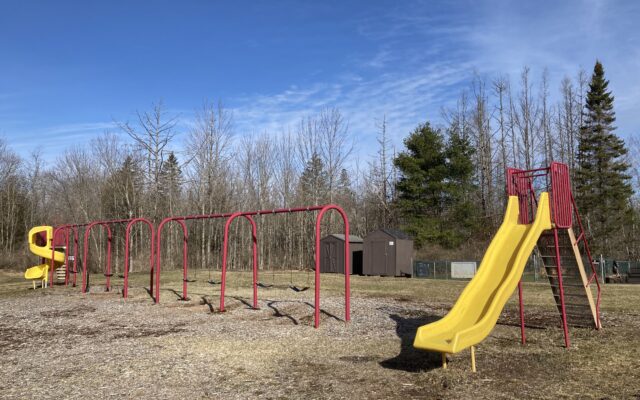 Morton-Avenue-playground-1-041322
Observer photo/Valerie Royzman RENOVATIONS PLANNED – The playground on Morton Avenue in Dover-Foxcroft, pictured Wednesday, will undergo renovations in late 2022 or early 2023.
Playground at Morton Avenue to be renovated
DOVER-FOXCROFT — After years of loving wear and tear from the town's youngest residents, the playground on Morton Avenue will undergo a major renovation in the coming months.
The process will begin in late 2022 or early 2023, Town Manager Jack Clukey said.
Children use the playground frequently, and equipment is showing its old age, he told the Dover-Foxcroft Select Board at a meeting Monday. The playground was originally part of Regional School Unit 68's elementary school, which reopened as an addition to the existing middle school, SeDoMoCha School, in the fall of 2007. The town owns the former school, which became the Municipal Building in late 2008.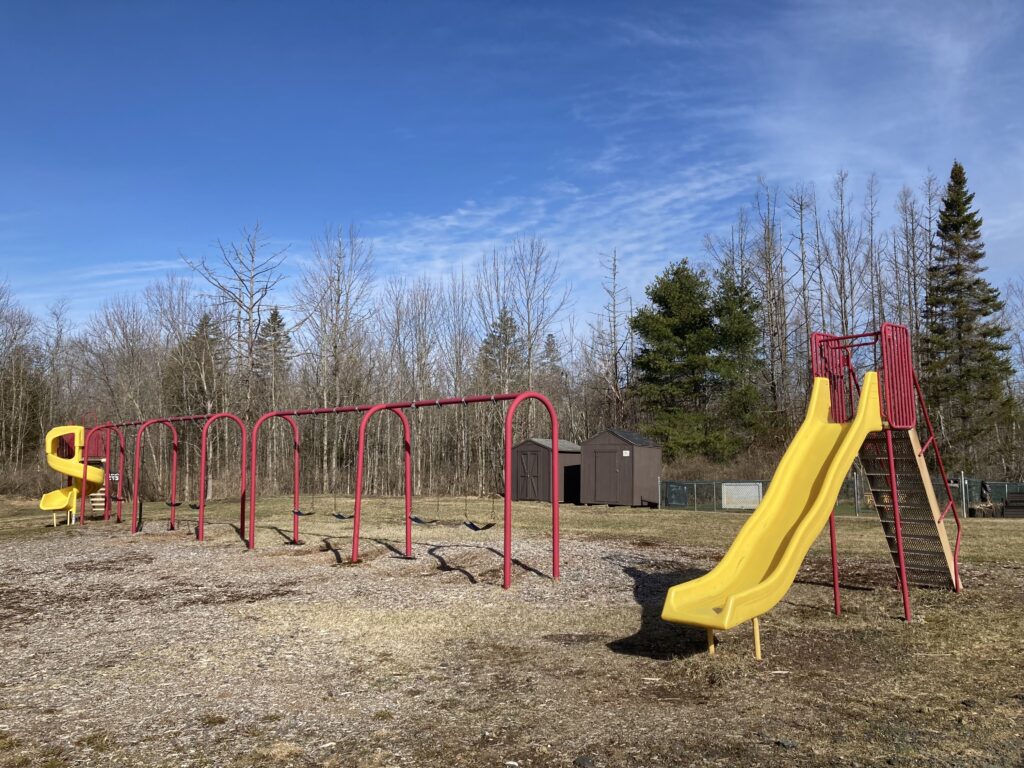 A $10,000 donation from Puritan Medical Products, paired with town funds and support from local businesses, will pay for rehabilitation, Clukey said.
Select Board member Gail D'Agostino recalled that Puritan had been in touch with licensed designers to come up with a plan for a revitalized playground that is safe for children. She asked if those plans would still be used.
The town will have to look over the plans and consider factors such as the project's cost and timeline, Clukey said.
Dover-Foxcroft is also gearing up for a summer celebration commemorating the 100th anniversary of the towns Dover and Foxcroft coming together. The event is set for Aug. 6 and will include a parade, street festival and fireworks, Clukey said.
Those interested in helping to plan the event can contact Clukey at the town office or attend the next homecoming committee meeting at noon on May 3.
At Monday's meeting, the Select Board declared the week of May 15-21 as Arbor Week in Dover-Foxcroft.
The town also applied for federal funding for wastewater treatment plant equipment and upgrades, Clukey said. The hope is to improve processes for how sludge is handled and aeration. Clukey hopes to hear back about the funding request in late 2022 or early 2023.
The next Select Board meeting is scheduled for 6:30 p.m. on April 25 in the Dover-Foxcroft Municipal Building and via Zoom. A link will be available on the town website.
The annual town meeting is scheduled for 9 a.m. on April 23 at the Municipal Building.