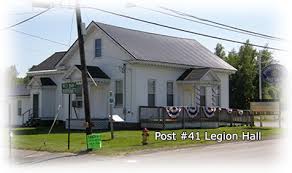 Handicap ramp available to loan
MILO — American Legion Post 41 has been given a ramp for wheelchair/handicap accessibility. The agreement with the donor is that we can loan it to a veteran, spouse, or child. It can be loaned short or long term.
Specs include aluminum, top and bottom landing, up to 30 inches in length, can be 8 feet with one landing, and adjustable leg height.
For more information please contact Ryan Moore at 207-242-5338 or the American Legion office at 207-943-9135.