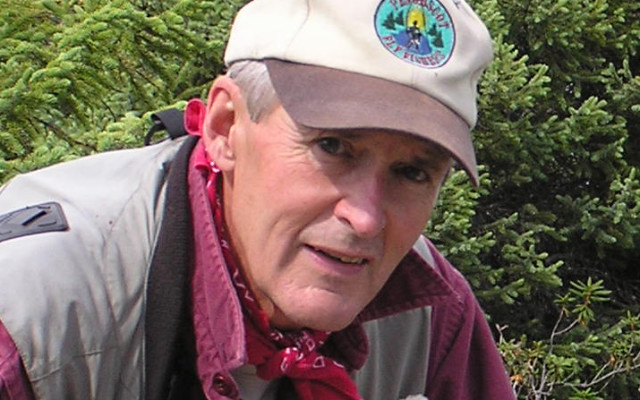 23112101_H18775345
V. Paul Reynolds
The Sierra Club is no friend to hunters
By V. Paul Reynolds
Over the years, debate has ensued over whether the national environmental organization, The Sierra Club, actually has been an adversary of our hunting rights in this country. Not so long ago, the NRA, a proponent of hunting rights, dropped its supporting membership in the Outdoor Writers Association of America because of OWAA's support of the Sierra Club.
Some outdoor writers have taken a middle-of-the-road posture, arguing that it is not inconsistent to embrace both of these politically potent national organizations, NRA and the Sierra Club. A few hunters I have known belong to the Sierra Club with no compunctions.
Increasingly, we live in a seductive age of information overload in which truth becomes more and more difficult to discern, most especially with well-funded and skillfully marketed power groups like NRA and Sierra Club.
The only defense, I believe, is to follow actions, not so much the words. Check this out.
The Sierra Club recently renewed its push to change the 70,000-acre Delaware Water Gap National Recreation Area into a National Park and Preserve, thereby closing off tens of thousands of acres to hunting for area sportsmen. Their plan is to re-designate a large portion of the area as the Delaware River National Park.
Sierra Club has pushed this idea for about a decade, but due to push-back from hunters and hunting organizations, they have not yet succeeded in getting this change through Congress. Of course, hunters know that with National Park designation, hunting will be prohibited. This re-designation to a National Park would effectively post a "no hunting" sign throughout tens of thousands of acres of public land that hunters from several states have enjoyed for decades.
And the Sierra Club New Jersey Chapter — the leader on this move — is not shy about why they are pushing so hard for this change right now. From their website:
"… we're aware that the current favorable climate in Congress is tenuous. We are working to get this legislation passed in the current session … The change could happen as simply as with the attachment of a rider to an appropriations bill."
In other words, move fast to ban recreational hunting in the Delaware Water Gap before the Democratic majority in Congress is overturned in the midterm elections next fall!
Effectively booting hunters out of 70,000 acres of traditional hunting ground in one fell swoop is a strange way to promote conservation, which is the mantra of the Sierra Club. Obviously, the Sierra Club does not embrace the concept that "hunters are the conservationists."
You can walk the middle of the road on this if it suits you, but not I. Closing down the Delaware water gap to recreational hunting is not the first anti-hunting initiative pushed by the Sierra Club. This group is toxic to the American hunting heritage, and just can't elude the Reynolds Duck Test: if it looks like a duck, walks like a duck, it is probably a……..
The author is editor of the "Northwoods Sporting Journal." He is also a Maine guide and host of a weekly radio program — "Maine Outdoors" — heard Sundays at 7 p.m. on "The Voice of Maine News — Talk Network." He has authored three books; online purchase information is available at www.maineoutdoorpublications.com. or www.sportingjournal.com. Contact email — vpaulr@tds.net.