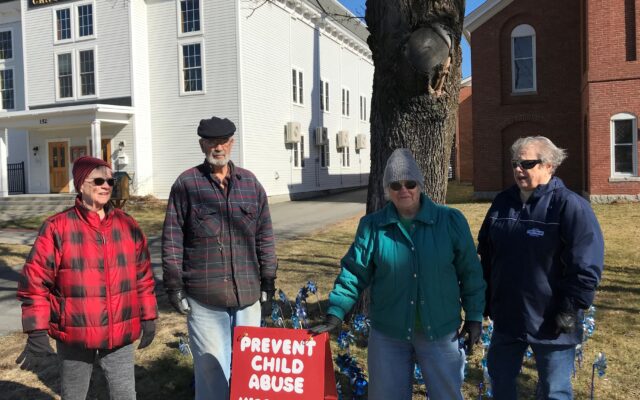 PO-pinwheels-15-22
Photo courtesy of GFWC/Miosac Club PINWHEEL GARDEN – On Monday several members (and one husband) of the GFWC/Miosac Club planted their annual pinwheel garden in front of the Dover-Foxcroft United Methodist Church. The blue pinwheel represents the happy childhood every child deserves. From left are Diane and David Leighton, Minnie McCormick, and Brenda Quiet.
GFWC/Miosac Club plants annual pinwheel garden
DOVER-FOXCROFT – Pinwheels are spinning again in Dover-Foxcroft. On the front lawn of the Dover-Foxcroft United Methodist Church, the GFWC/Miosac Club annually puts up in 75 pinwheels for Prevent Child Abuse America, and these were planted on Monday. This is an international project and the blue pinwheel was chosen for the symbol because it reminds us of childhood days when they were fun.
The club has been putting pinwheels out every year for more than a decade. Members started with a few homemade ones, added more each year, and a few years ago were gifted with 100 blue and white pinwheels. The wind plays havoc with so a few have lost but the GFWC/Miosac Club still perseveres. Many people have reported that they enjoy them.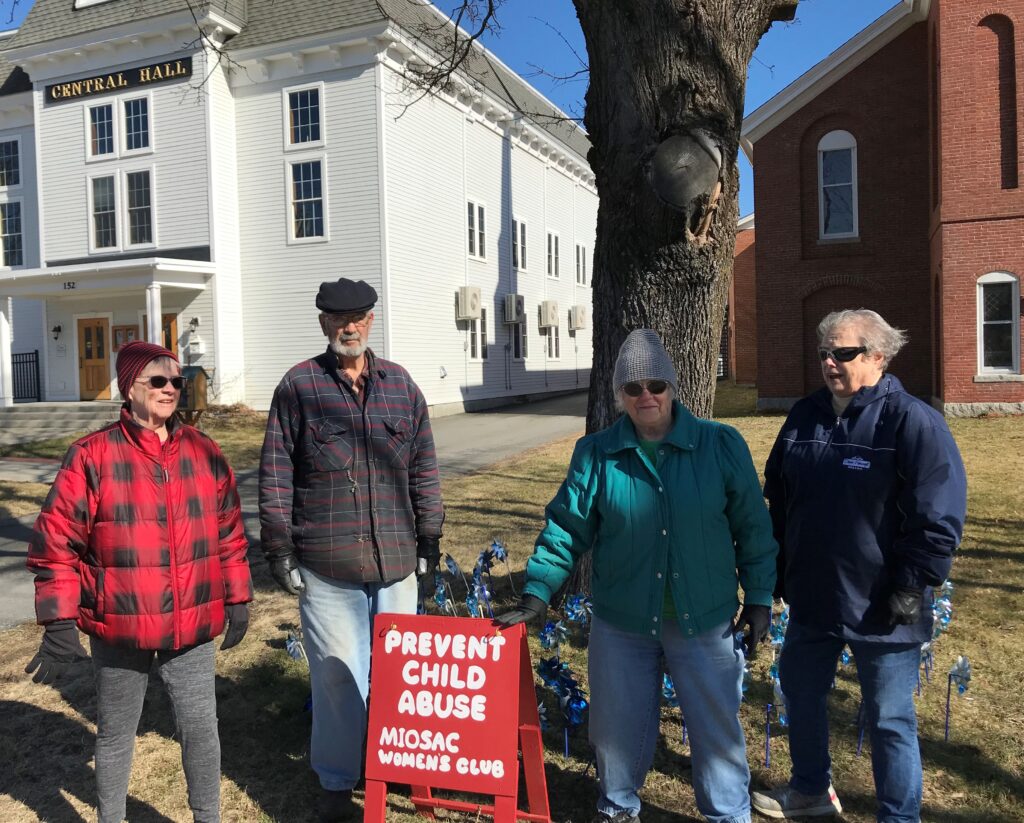 Working this year were Suzanne Raymond, Brenda Quiet, Diane and David Leighton, and Minnie McCormick. The club appreciates the help of husbands on any project.
Child Abuse Prevention Month in America is an annual observance dedicated to raising awareness. April has been designated Child Abuse Prevention Month in the United States since 1983, and in 2008 the pinwheel garden campaign began to help raise awareness.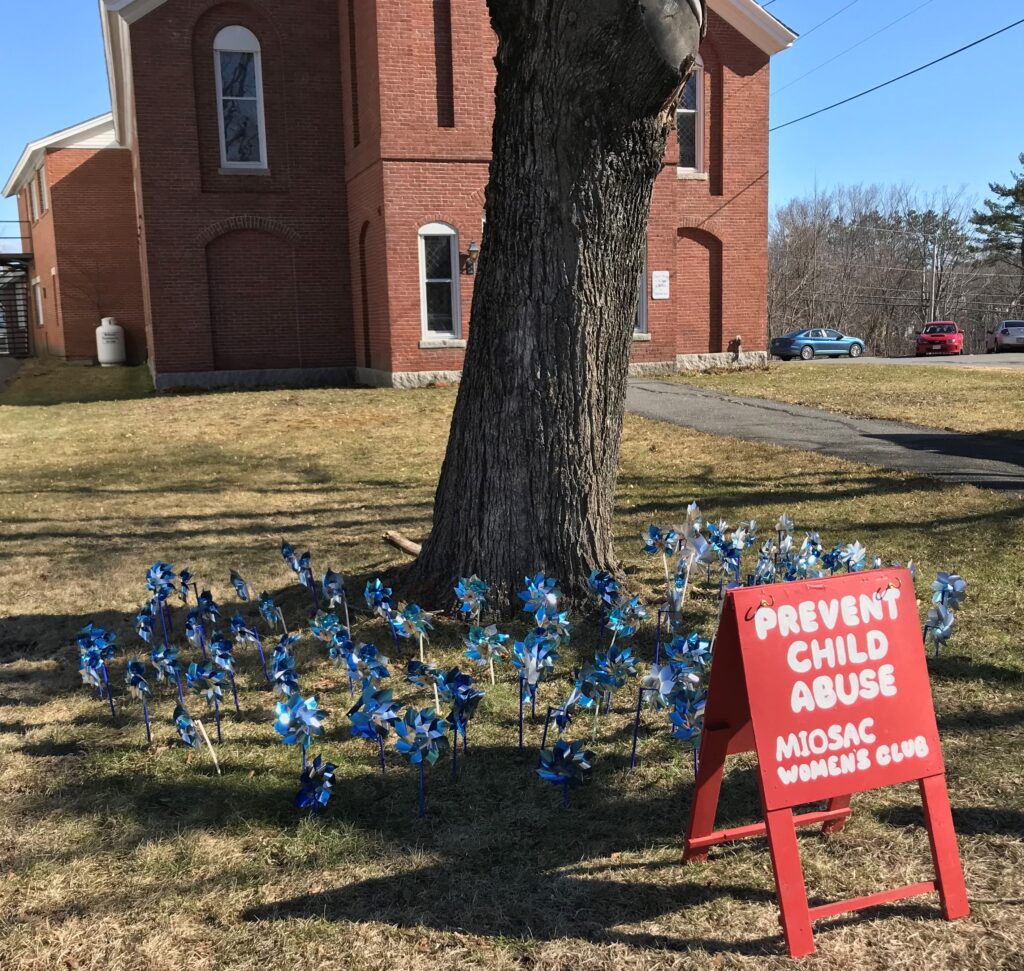 The GFWC Miosac Club is part of the General Federation of Women's Clubs, a unifying force bringing together local women's clubs with members dedicated to strengthening their communities and enhancing the lives of others through volunteer service. With nearly 80,000 members in affiliated clubs in every state and more than a dozen countries, GFWC members are community leaders who work locally to create global change by supporting the arts, preserving natural resources, advancing education, promoting healthy lifestyles, encouraging civic involvement, and working toward world peace and understanding.
For more information, call 207-717-4139 to speak with a member of the local GFWC/Miosac Club.