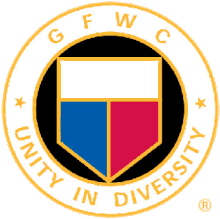 GFWC/Miosac Club news
DOVER-FOXCROFT – The GFWCMiosac Club met at the Congregational Church April 5. President Suzanne Raymond called the meeting to order. She thanked hostesses Betsey Ryan and Cathie Goodine and Program Chairperson Anne Cress. Cress led the Club Collect, Pledge of Allegiance, and American's Creed.
Secretary Diane Leighton took roll with members answering with "What smells we remember from our childhood." Many responses were things Mother cooked. She then read the minutes of the last meeting with no corrections.
Corresponding Secretary Roxy McGlauflin read thank you notes from Pine Tree Camp for our donation dedicated in memory of Charelle Goodine and the GFWC Arts. Cress gave the treasurer's report
Advisory Chairperson Brenda Quiet announced the next meeting will be April 19 with Rheba Michaud as hostess and Ryan as program chairperson. Minnie McCormick reported on ill members and noted she had sent news to the Piscataquis Observer.
Cress spoke of her visit to the April 2 Northern District Art Show and gave glowing reports, Raymond also attended.
A discussion of our road trip to the House in the Woods followed but no plans have been made. Four blankets were presented and will go when they take the trip. McCormick also showed six toys she made for the hospital and a scrapbook for a nursing home.
Cress spoke about the GFWC/Maine Spring Convention May 5-6 in Freeport. She requested ring binders for the convention. She and Raymond will be attending.
A plan was set for placing the Pinwheels for our Prevent Child Abuse America.
Several members brought toothpaste and brushes for our non-food cupboard items.
Cress presented one of our new members for the progra, Clara Lucier. Lucier related some of her life history and how she came to Maine. She was born in Chile and finds Maine to be the best place to live.
Following the very interesting program, delicious refreshments were served by Goodine and Ryan.