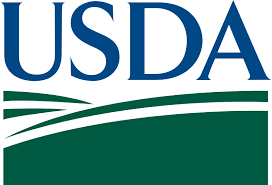 Supporting Maine agriculture
By Sherry A. Hamel,
state executive director
USDA, Farm Service Agency
I have been appointed by the Biden-Harris administration to serve as the state executive director of the Farm Service Agency in Maine. As a 30-year career employee with USDA, it is a great privilege to continue serving the agricultural producers and industry stakeholders in this leadership role. At FSA, we service agricultural producers through a network of 13 USDA Service Centers in 11 counties here in Maine. The Biden-Harris administration has set forth critical initiatives to ensure that all Americans have access to fresh, local, and healthy food. These include advancing equity in agriculture via economic opportunity, investing in the next generation, promotion of climate-smart practices to reduce the carbon footprint, and support of urban agriculture.
FSA programs continue to be crucial to Maine agriculture. Our farm loan programs offer reduced interest rates to all eligible applicants and have targeted funds for beginning, veteran and socially disadvantaged applicants. At FSA, we like to think of ourselves as the lender of first opportunity – opening the doors for producers who may not be able to obtain commercial financing. We support start-up operations, farm transitions, and provide financial support when times are economically challenging. FSA loan programs invested $17.3 million in Maine agriculture over the last 12 months. Also, our microloan program that provides up to $50,000 in loan funds for annual operating expenses, or livestock and equipment purchase has been very successful here in Maine accounting for 34 percent of the total number of loans approved in 2021.
In addition to our low interest loan programs, FSA has disaster and price support programs to assist farmers when they need it most. Whether producers are facing the impact of a natural disaster or a national pandemic, FSA responds to crises with much-needed support. I am proud to report that in 2021, we implemented brand new programming to provide assistance to commercial fisherman and timber harvesters and paid over $132 million to eligible producers here in Maine.
In partnership with Natural Resources Conservation Service and Rural Development, USDA in Maine is working to help build resilience to the impacts of the changing climate. FSA is now offering incentives (up to a 10 percent increase in CRP payment rates) for select climate-smart practices. Through participation in climate-smart practices, and implementation of conservation programs, the Maine agricultural community can assist in reducing our carbon footprint and greenhouse gas emissions. Farmers can and will be a valuable part of the solution.
Part of the Biden-Harris Administration's commitment to creating a more equitable and accessible food system involves USDA's increased support for urban agriculture as it plays an important role in providing jobs, beautifying neighborhoods, and offering access to fresh, healthy food in your neighborhood! Urban agriculture includes concepts such as vertical production, warehouse farms, community gardens, rooftop farms, hydroponic, aeroponic, and aquaponic facilities, and other innovative farming techniques. Urban farmers are expanding green spaces to help mitigate the effects of pollution, and the Maine FSA will be increasing outreach efforts to these producers to assess their needs and determine how USDA programs can be utilized to help them achieve their goals.
As I move forward in this leadership role for Maine FSA, I will continue to work in the best interest of our agricultural community, and work to ensure ALL producers have the necessary resources to be successful.
As a friendly reminder, all farmers are encouraged to keep accurate production records and to visit their local FSA office to report their acres farmed and sign-up for GovDelivery, our free, electronic and text message news service to receive important program information and announcements. Visit farmers.gov/subscribe.
To obtain information on USDA initiatives and programs, please visit www.fsa.usda.gov, and www.farmers.gov. To find your local FSA office, please visit https://www.fsa.usda.gov/state-offices/Maine/index.