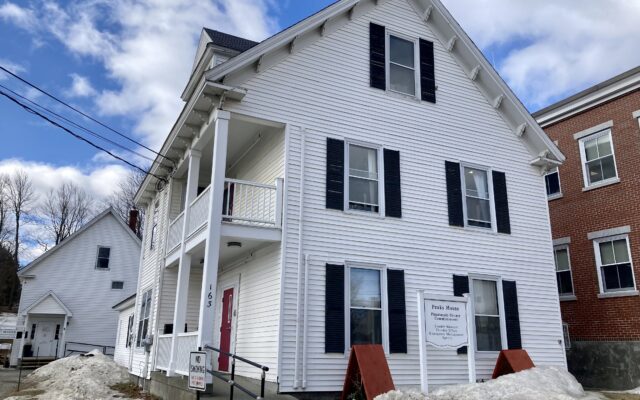 Peaks-House-032222
Observer photo/Valerie Royzman The Peaks House in Dover-Foxcroft.
Meetings to update the county hazard mitigation plan
DOVER-FOXCROFT — The Piscataquis County Emergency Management Agency will be holding meetings open to the public to review and update the current hazard mitigation plan.
Meetings will be held virtually and in person at the Peaks House, 163 East Main Street, from 5-8 p.m. on April 6, 7, and 8. For more information call 207-564-8660.
To have a successful plan in place for Piscataquis County it is important that we have representatives from your community to provide input. Input from town and highway department officials and local EMA directors is necessary if you wish to potentially be eligible to apply for project funding if/when funds are available.
Please use this link https://forms.gle/wRgv3LPdToYfwSSn6 to complete our survey if you have not done it already. It is critical that this be completed prior to the planning meeting. If you have any questions regarding the survey or regarding the mitigation planning process, please contact Piscataquis County EMA.
Please RSVP with the number of personnel attending the planning meeting from your facility or contact us to get the link for virtual attendance. The more participants, the better mitigation plan we will have.
Email dhamlin@piscatiquis.us with your RSVP or call 207-564-8660. Thank you for your participation in this process.