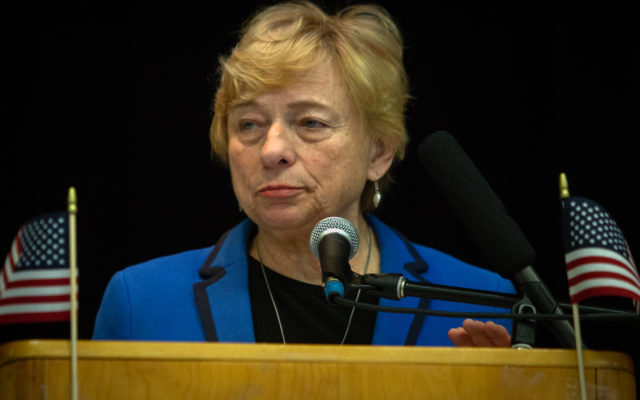 PORTLAND, MAINE — 01/18/19 — Gov. Janet Mills file photo.
Gov. Janet Mills, D-Maine
Volunteer Maine seeks nominations for annual Governor's Awards for Service and Volunteerism
AUGUSTA — Throughout 2021, Maine's volunteer heroes continued to navigate through great challenges to support the communities they call home. It is time once again to celebrate and honor these selfless individuals.
Volunteer Maine, the Maine Commission for Community Service, is seeking nominations for all categories of the 36th annual Governor's Awards for Service and Volunteerism. Nominations will close at 5 p.m. on Friday, March 18
Since 1987, the awards have celebrated and recognized the role of citizen volunteers in the success and vitality of Maine communities. At the same time, the awards seek to inspire others to be active in civic life and follow in the footsteps of those recognized. The awards program is managed for the Governor's Office by Volunteer Maine.
Recipients of competitive awards for individuals, teams and organizations as well as those named to the Maine Volunteer Roll of Honor will be celebrated during a virtual ceremony to be held at the end of April, specific date to be announced. Among other forms of recognition, Roll of Honor recipients will be recognized during the Portland Sea Dog's annual Volunteer Appreciation Game, scheduled for April 20 at Hadlock Field in Portland.
Luc Nya, of Saco, is the reigning Maine Volunteer of the Year. "I am greatly honored to have been selected as the Governor's Volunteer of the Year," Nya said during the 2021 award ceremony. "To all the volunteers out there, I say keep up the good work, and for those who are still considering it, look around you for the opportunities to make a difference abound."
"Every year the Governor's Service Awards recognize those who exemplify the spirit and service of our state," stated Maine Governor Janet T. Mills during last year's ceremony. "On behalf of the 1.3 million people of the great State of Maine, I thank you."
More information on the Governor's Awards for Service and Volunteerism — including categories, online nomination instructions, eligibility, selection criteria and forms of recognition — can be found on the Volunteer Maine website. Use the following link to access more information: https://volunteermaine.gov/events-awards/governors-service-volunteerism-awards.
Support for the 36th annual Governor's Awards for Service and Volunteerism is being generously provided by the Bangor Daily News, the Maine Volunteer Foundation, and the Portland Sea Dogs.