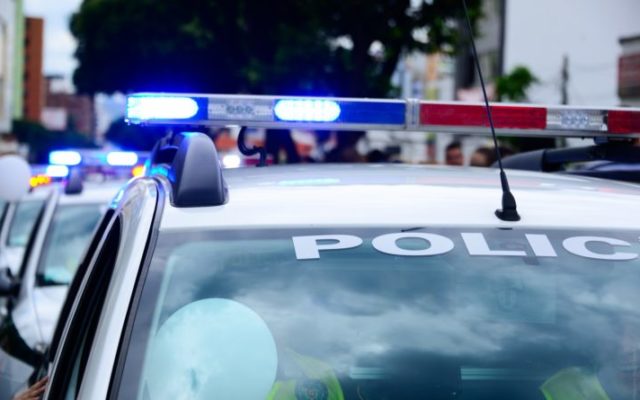 Maine State Police is rolling back its coverage in rural Penobscot County
By Sawyer Loftus, Bangor Daily News Staff
Maine State Police is working to pull back its patrol responsibilities in Penobscot County as part of a yearslong effort to reduce its presence in rural parts of the state.
But the changes Maine's largest police force is proposing would leave some rural Penobscot County residents at risk of losing the only regular law enforcement patrol they have, according to county officials.
That's because the Penobscot County Sheriff's Office doubts it can hire the deputies it would need to make up for the loss of state police as departments across the state struggle to recruit and retain officers.
The state police and Penobscot County have been negotiating changes to their approach to policing the county's rural areas that don't have their own police departments for nearly two years. Currently, the state police patrol three of the country's six "rural patrol zones" while the sheriff's office patrols the others — a split that stems from an agreement that dates back to the 1990s.
The Maine State Police is proposing to bump its patrol presence down to two zones of six to eight towns each, with the sheriff's office patrolling four. The Penobscot County Sheriff's Office would need three more deputies to patrol those additional six to eight communities, Sheriff Troy Morton said.
"I simply can't grow this much," he told Penobscot County commissioners last week.
The Maine State Police has been pushing for years to hand more rural patrol responsibilities to county sheriff's offices. The state police started new arrangements with Washington and Hancock counties two years ago that put the county sheriffs in charge of patrolling two-thirds of rural areas there instead of half.
In Penobscot County, there will be no coverage-sharing arrangement in place by May 1 if the sheriff's office doesn't agree to the state police proposal to cover only two rural zones, Col. John Cote, chief of the Maine State Police, wrote to Morton on Jan. 4.
"We cannot continue under the parameters of an agreement created over two decades ago when our staffing has diminished, and you have been successful in adding frontline personnel during that same period," Cote said.
Morton told Penobscot County commissioners that the proposed changes put his agency "against the wall."
"What they have asked — to pull back from doing rural patrol — is going to have significant consequences for us," he said.
Morton also rebuffed Cote's claim that growth in the Penobscot County Sheriff's Office leaves the agency with more officers to patrol rural areas.
The headcount of sworn officers in the Penobscot County Sheriff's Office rose from 26 to 39 between 2010 and 2020, while the number of state police officers statewide rose from 301 to 302, according to Maine Department of Public Safety figures. But that growth is due to the sheriff's office signing contracts with more towns to provide dedicated coverage in those communities, Morton said.
Specific towns pay for those contracts. In turn, those communities — such as Hermon, Milford and Orrington — are provided their own deputies with the responsibility to patrol those communities, Morton said. Those deputies aren't able to patrol larger areas so they can be available in the towns that are paying for them, he said.
Commissioner Peter Baldacci said he disagrees with the state's move and shared Morton's concerns.
Lt. Michael Johnston, commander of Maine State Police Troop E, which patrols Penobscot County, said residents shouldn't be concerned, but that the current arrangement in the county doesn't allow state police to focus enough on interstate highway safety and criminal investigations.
"These proposed changes won't affect the quality of service that is provided," Johnston said Friday. "We would never let lines on a map or any type of call-sharing agreement tie our people's hands from responding to the most important calls that come in."