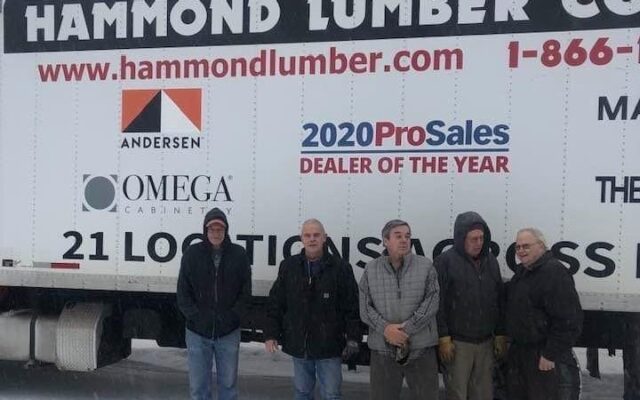 PO-santaproject-2-22
Contributed photo HOLIDAY MEALS — The 5th Masonic District Association headed up this year's Santa Project, providing area families with 250 meals. Hammond Lumber of Greenville, which provided transportation and delivery, was among the businesses taking part. From left, Vance Ginn, Wayne Noyes of Hammond Lumber, W. Lance Burgess, V.W. Scott Martell, and R.W. Herb Libby.
Masons provide 250 meals with Santa Project
Abner Wade Lodge in Sangerville started the Santa Project in 2009, headed up by W. Lance Burgess. In 2017 the 5th Masonic District Association assumed the responsibilities of the project, headed up by R.W. Bill Pinkham. With donations of business and individuals in the district we have been fortunate to continue with the project.
We owe enormous thanks to the Thomas Farm in Corinth for potatoes and vegetables, Cleaves Farm in Sangerville for potatoes, Whitney's Market in Guilford and Shaw's in Dover-Foxcroft for turkeys, canned vegetables, frozen peas, cranberry sauce and boxed goods, and Hammond Lumber for transportation and delivery from Dover-Foxcroft to Greenville.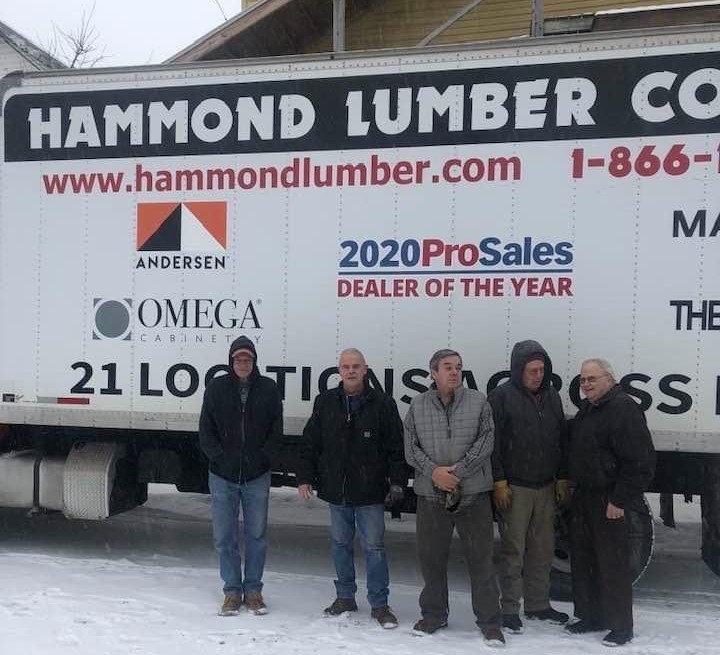 For the last number of years we have provided families in the area with 250 meals, totaling in excess of 1,000 servings and numerous leftovers. The towns that received these dinners are: Abbot, Blanchard, Brownville, Brownville Junction, Dover-Foxcroft, Greenville, Guilford, Milo, Monson, Parkman, Sangerville, and Shirley with the help of Russ Carr from New Life Baptist Church and Nancy Billings.