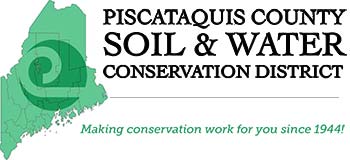 PCSWCD offers online pre-sale for fruit trees
DOVER-FOXCROFT – Each year Piscataquis County Soil and Water Conservation District has a tree & plant sale fundraiser that offers different varieties of locally-grown fruit trees, flowers, and herbs. This year, PCSWCD has the capacity to offer a limited time pre-sale prior to the sale that takes place in the spring, providing customers with an extended opportunity to purchase fruit trees, which are always a hot item!
"We sold out of every single fruit tree last year, so it was great when North Branch Farms from Monroe offered us a larger supply," stated Sarah Robinson, PCSWCD's executive director.
PCSWCD is excited to launch their first ever pre-sale, hoping people will take advantage of the sale that highlights local farmers. The sale also provides a chance to fundraise for educational programming for the District and the operational budget. In 2022 PCSWCD is offering a Family Backyard Orchard mix that was hand selected by Sam Brown, PCSWCD associate supervisor.
An educational apple orchard is being planted at the Law Farm Nature Trails this spring and a percentage of the Family Backyard Orchard mix will go directly towards supporting this educational orchard. The orchard will give PCSWCD the opportunity to offer more programming on site at the Law Farm for fruit tree grafting and pruning workshops and will bring back the original homestead apple trees that the Law Family had started.
The presale will run online from Jan. 21-30 to give people a limited time to order prior to the tree & plant sale in the spring. We hope that people will have a chance to secure their trees in advance for the spring pick up on May 21 while having warm thoughts of the planting season ahead. Ordering online only at www.piscataquisswcd.org. For questions or inquiries please contact info@piscataquisswcd.org or 207-564-2321 ext. 3.