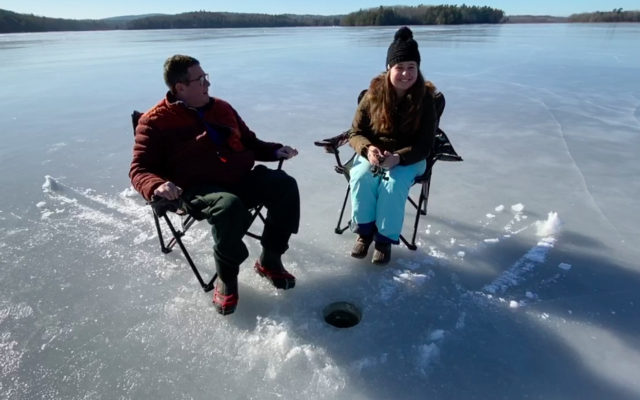 SamJohnIceFishing
Photo courtesy of Alexander Cole Sam Schipani and John Holyoke ice fishing on Fields Pond in Orrington
Maine's 2022 fishing laws now available online
Being a responsible user of the Maine outdoors means staying informed of, and complying with, the current laws and rules. It's easy, just visit mefishwildlife.com/laws and search Maine Fishing Laws. The page also has to frequently asked questions about Maine's ice fishing laws.
Starting on Jan. 1 there is a new definition of the Special Season Code "A": Open to ice fishing and open water fishing from Jan. 1 to Dec. 31.
The purpose of this new definition is to clarify that waters containing Special Season Code "A" are open to year round fishing. The old definition essentially allowed the same thing, but the way it was described was cumbersome and used a combination of various special season codes and dates. This new definition is designed to be more clear and easy to understand. If the water you wish to fish has the Specials Season Code "A" – you can ice fish or open water fish year round. You'll find the "A" season code primarily in the North Zone and it is used on waters containing warm water fisheries (perch, pickerel, etc.) or on several put-and-take stocked brook trout waters. Note, gear restrictions or special length and bag limits may still apply.