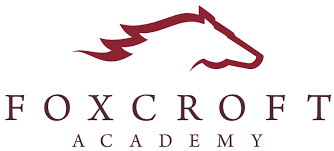 Indoor track results
ORONO – The Foxcroft Academy and Dexter Regional High School indoor track and field teams returned to the New Balance Field House at the University of Maine for the third Penobscot Valley Conference-Eastern Maine Indoor Track league meet session of 2021-22 on Dec. 30. The Foxcroft boys scored 49 points to finish fourth among a field of eight schools, while Dexter was eighth with eight points.
Pony senior Jacob Reed won both the high and triple jumps. In the high jump Reed cleared a height of 5 feet, 8 inches to win by six inches. He earned top triple jump honors at 35-09, besting the event runner-up by nearly 11 inches.
Senior Jesse Drury was the first-place performer in the pole vault. He cleared a height of 9-06 to win the event on jumps.
Sophomore Jack Kingsbury came in second in the high jump at 5-02, and junior Kyle Jankunas was fourth at 4-09. Kinsbury also finished third in the triple jump at a distance of 32-04.50.
On the track, freshman Runner Jarrett placed sixth in the 800 with a time of 2 minutes, 39.66 seconds. Sophomore Zachary Peirce was seventh in the 400 at 1:05.70.
For Dexter, senior Miles Gadwah finished second in the 55-meter hurdle finals. His time of 10.67 seconds accounted for all eight of his team's points.
In the girls' meet, Foxcroft junior Olivia Hill placed third in the shot put with a throw measuring 29-11. Hill scored all six Pony points as Foxcroft was seventh among seven teams in the standings.
Senior Kasey Howell placed in the top 10 in a pair of sprints. Howell was ninth in the 55-meter prelims with a time of 8.50 seconds, and she came in 10th in the 200 at 32.11 seconds.
Sophomore Amara Perfect had the ninth-best shot put throw at 23-02.25.