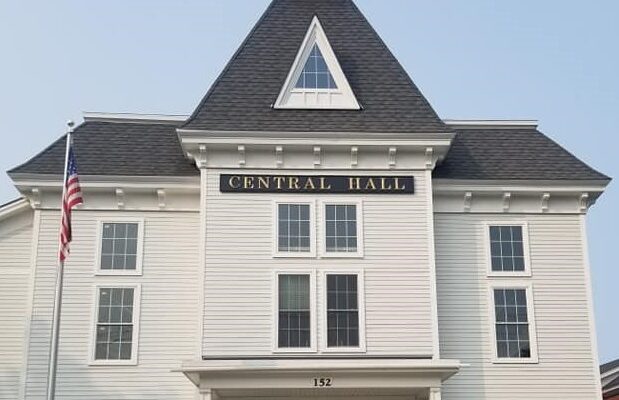 CHC sign (2)
The Commons at Central Hall in Dover-Foxcroft.
Dover Low Vision Group meets Jan. 7
DOVER-FOXCROFT— The Dover Low Vision group will be meeting at The Central Hall Commons, 152 East Main Street, from 10 to 11:30 a.m. on Friday, Jan. 7.
Please wear a mask. Our guest speaker will be Jaeme Duggan, Piscataquis County Emergency Management Agency director. We will discuss emergency planning
Do you have Macular Degeneration or Diabetic Eye Disease? Or other eye conditions? Looking for resources and support? All are welcome to attend. Need a ride, call the Penquis Lynx at 1-866-853-5969 weekdays from 8 a.m. to 4:30 p.m. For more information, please call Nancy at 207-270-2730.