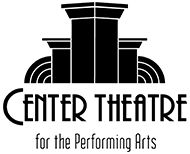 Center Theatre limits attendance for Christmas production
DOVER-FOXCROFT – The Center Theatre announced that due to the surge in COVID cases in the community they are reducing the seating capacity for each performance of their Christmas production. They will be limiting the attendance at each of the four performances to 130 people, or 50 percent of their capacity. The production, "A Dickens Carol," is a play written by Ned Crowley based on the classic story "A Christmas Carol," written by Charles Dickens.
Patrick Myers, the Center Theatre's executive director, stated that reducing capacity was a reasonable reaction to the spike in cases in the area. "We have seen cases rising dramatically in recent weeks," Myers said. "While we did not want to cancel or postpone the performances, we did want to do what we could to lower the risk to those attending."
Myers said that the Center Theatre will also be requiring masks be worn by all patrons. This year, the Center Theatre installed air purifiers in all the heat pumps in both their auditoriums which are constantly cleaning the air of a variety of contaminants, including COVID.
"We hope that even with the reduced attendance that everyone who wishes to see the show will have the opportunity," Myers said. "However, if folks want a guaranteed spot, they should contact the Theatre to reserve their tickets in advance."
"Dickens Carol" is being performed on Friday, Dec. 17th at 7 p.m., the 18th at 2 p.m. and 7 p.m., and the 19th at 2 p.m. Tickets and more information can be found at www.CenterThetare.org, by calling the Theatre at 207-564-8943, or by stopping by the Theatre at 20 East Main Street in Dover-Foxcroft between the hours of noon and 7 p.m.
The Center Theatre is a 501(c)3 non-profit corporation with a mission to make the arts, education, and entertainment accessible to our rural communities to engage and inspire.