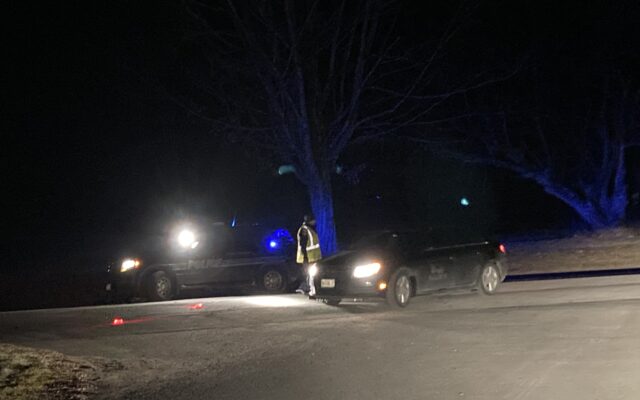 Dover-Foxcroft-standoff-120321
Observer photo/Valerie Royzman An officer reroutes a vehicle traveling along Bangor Road in Dover-Foxcroft just after 7 p.m. Dec. 3, 2021. The vehicle had to turn onto Atkinson Road.
State Police: Standoff in Dover-Foxcroft ends
DOVER-FOXCROFT – A standoff between police and a barricaded subject in Dover-Foxcroft has ended, said Shannon Moss, a spokesperson for the Maine Department of Public Safety.
"I can confirm that the Maine State Police Tactical Team and Crisis Negotiation Team were in Dover-Foxcroft assisting with a barricaded subject," Moss said just before 8:30 p.m.
Dover-Foxcroft Police is the primary agency that handled the standoff, though officers from the Maine State Police assisted, she said.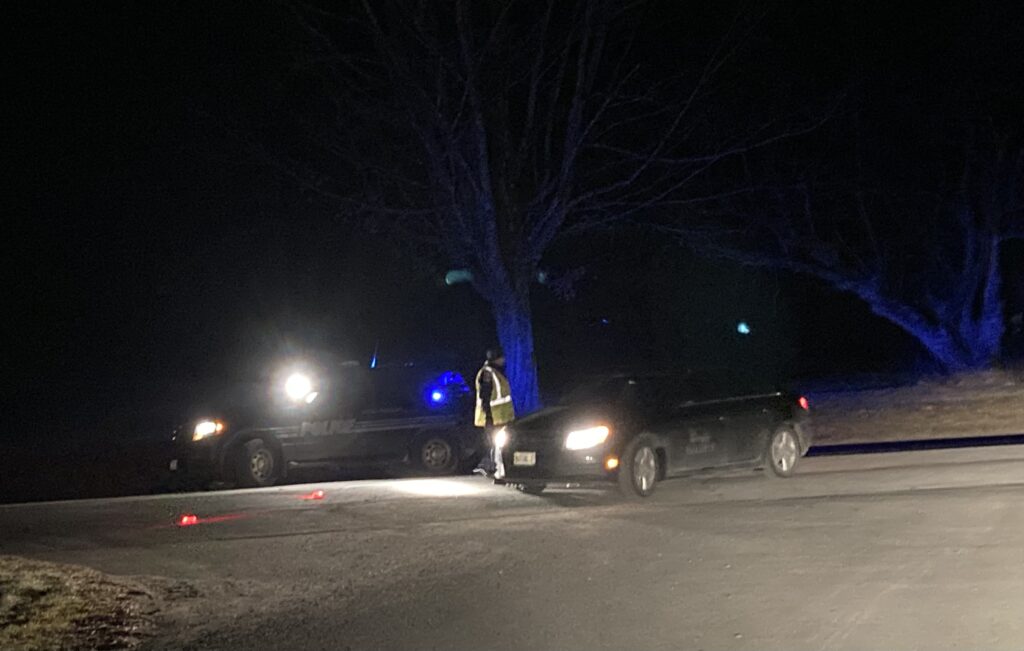 A location for the standoff was not provided.
A section of Route 15 was closed Friday due to the standoff.
Just after 7 p.m., an officer was redirecting vehicles traveling south on state Route 15. Vehicles had to turn onto Atkinson Road.