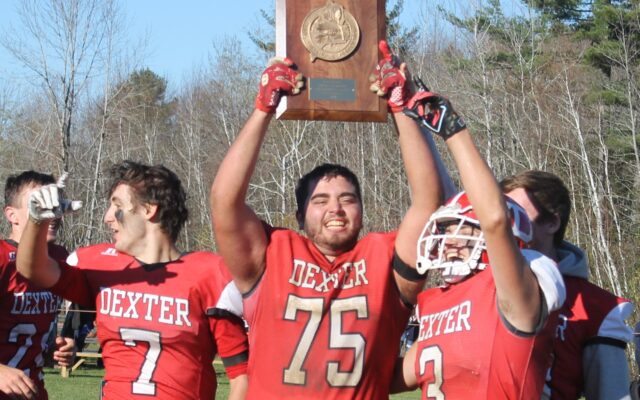 PO-spdexsinclair-44-21 – Copy
Observer file photo/Stuart Hedstrom LINEMAN OF THE YEAR-- Dexter senior Gage Sinclair, pictured with the regional championship plaque a week before the Tigers won the state title, has been named the Little Ten Conference's "Toogie" McKay Offensive Lineman of the Year, earning First Team honors on both sides of the balls. Also pictured are Avery Gagnon (3) and Cam Allen (7). Gagnon is an LTC First Team player at running back and defensive back, and Allen is on the LTC Second Team offense as a utility player and Second Team defensive back.
Dexter football stars earn Little Ten Conference honors
A number of members of the 8-man Small School champion Dexter Regional High School football team earned postseason recognition from the Little Ten Conference.
Senior Gage Sinclair was named the "Toogie" McKay Offensive Lineman of the Year.
Head coach Andrew Shorey is the Dale Curry Coach of the Year.
Tigers on the LTC First Team offense – which includes both Large School and Small School players – are senior running back Avery Gagnon, senior fullback Nathan Schobel, Sinclair on the line, and junior tight end Will Kusnierz.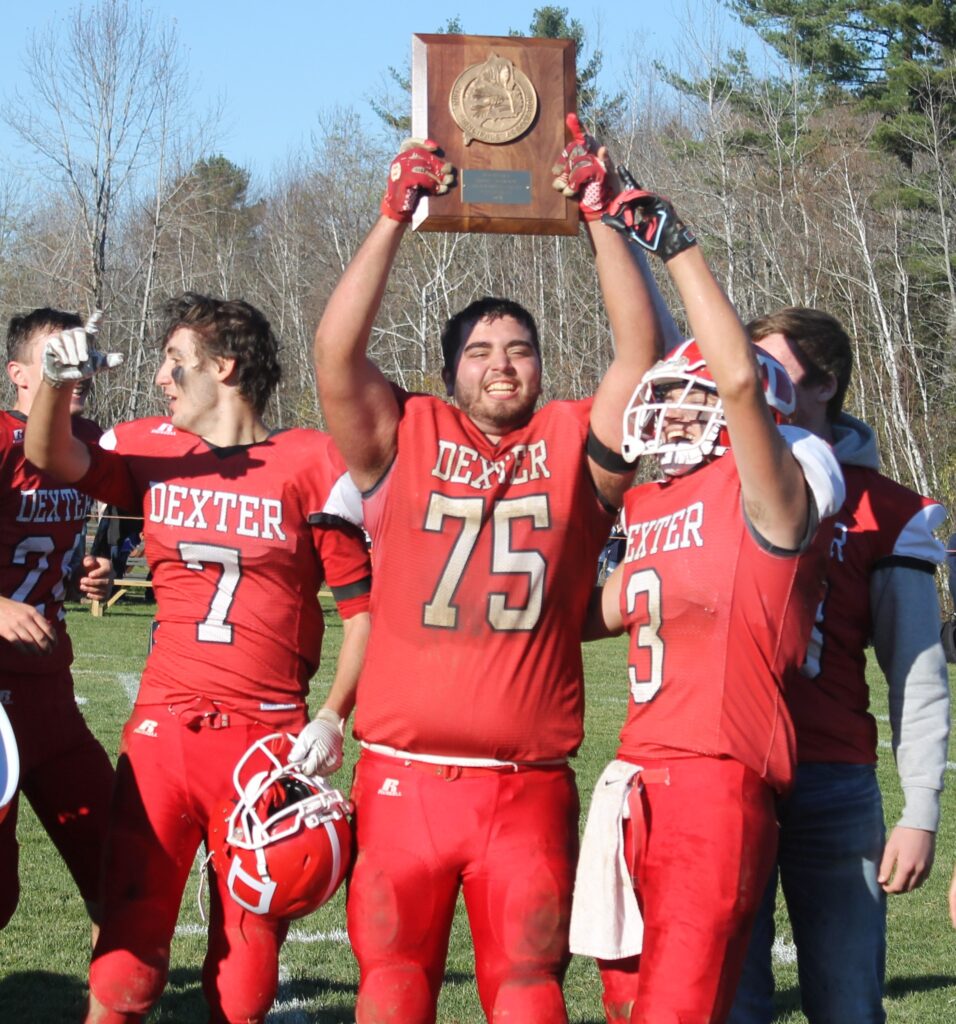 The Second Team offense includes junior quarterback Bryce Connor and senior utility player Cam Allen.
Named to the First Team defense is junior end Kayden Kimball, Sinclair on the line, Schobel as a linebacker, and Gagnon for the defensive backfield.
Allen was chosen for the Second Team defensive backfield.
All-Academic honorees from Dexter are Schobel, senior Owen Brown, Kusnierz, and junior Caleb Schobel.