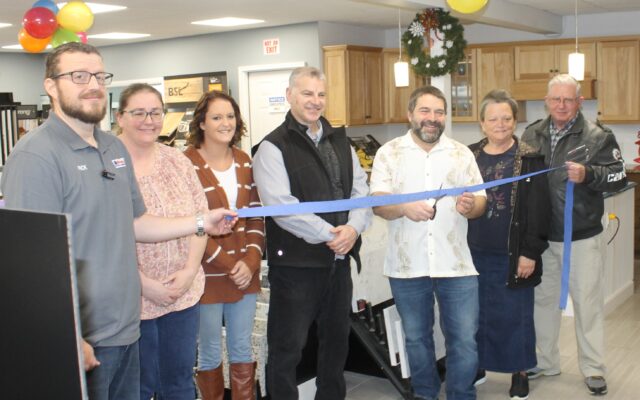 PO-athome-46-21
Observer photo/Stuart Hedstrom AT HOME IN DOVER-FOXCROFT -- Taking part in the Piscataqius Chamber of Commerce ribbon cutting for At Home Furniture Appliance & Bedding in Dover-Foxcroft on Nov. 18 are, from left, co-owner Rick Dill, General Manager Shannon Dill, Assistant General Manager Jasmane Hanson, Greg Buzzelli, co-owners Wade Shaefer and Dolores and Dan Dill.
Chamber ribbon cutting welcomes At Home Furniture Appliance & Bedding
DOVER-FOXCROFT — A Piscataquis Chamber of Commerce ribbon cutting welcomed At Home Furniture Appliance & Bedding to the community at its 16 Summer Street location during an early afternoon ceremony on Nov. 18. The business is located in the former home of Dave's World.
In June, following three and a half decades, Dave's World announced the sale of the home and appliance portion of the company. Moving across the street to 27 Summer Street in the former Dover Auto Parts building, Dave's World is now focusing on its heat pump business.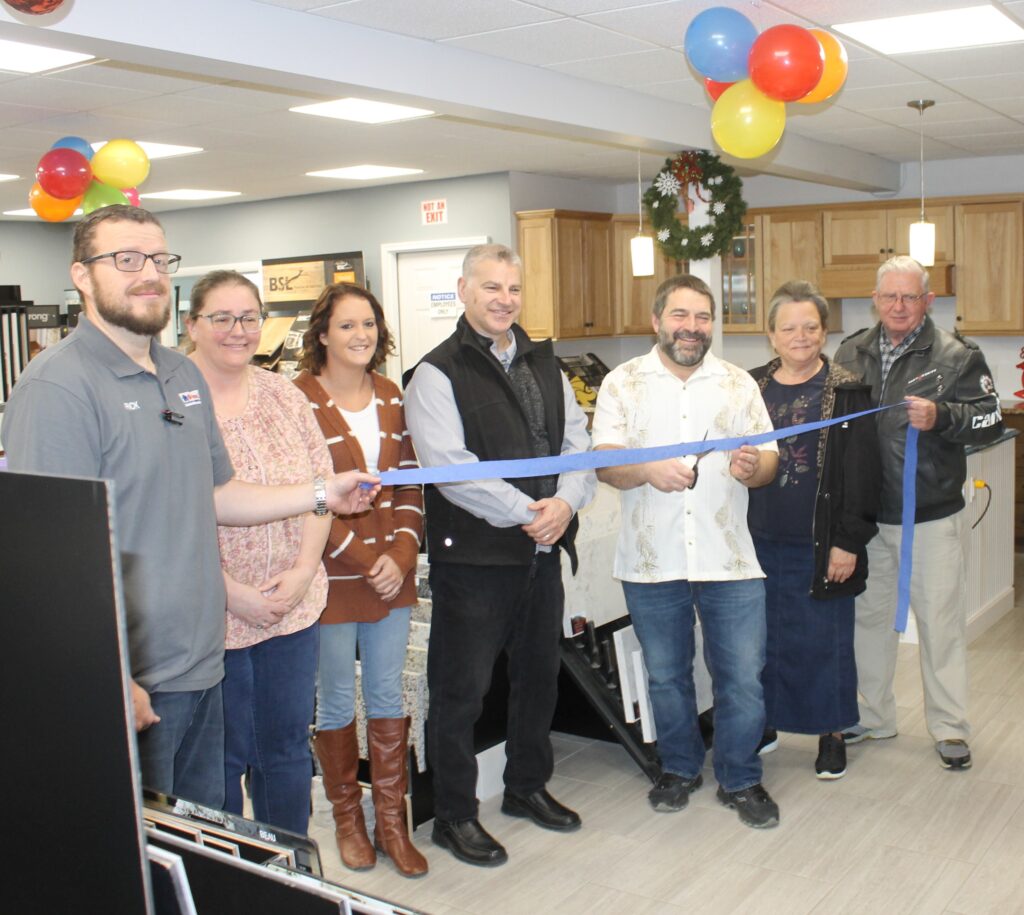 Dave's World retained ownership and operation of UScellular at 12 Summer Street, while leasing the remaining space next door to At Home Furniture Appliance & Bedding co-owners Rick Dill and Wade Shaefer.
"Thank you all for coming. We appreciate it and look forward to serving you in the future," Schaefer told attendees as he held scissors to cut the ceremonial ribbon.
"We are very blessed to have you here and to have new owners coming that care about the community, want to be a part of the community, aren't just interested in running a business but really sinking their heels in and being a part of what's happening all around us," Piscataquis Chamber of Commerce Executive Director Denise Buzzelli said. "I think that those are the most successful businesses, those that have that view and aren't just focused on their own agenda."
"We welcome you, please know that you have the support of the Chamber, the board of directors, [and] I'm sure the support of other local businesses," Buzzelli said. "That's the kind of place that we live in. Business owners support each other around here."
Shaefer and Dill met while working for Mainely Rent To Own in Lincoln in 2005 — the company also had a Dover-Foxcroft location across the street from the home of At Home Furniture Appliance & Bedding.