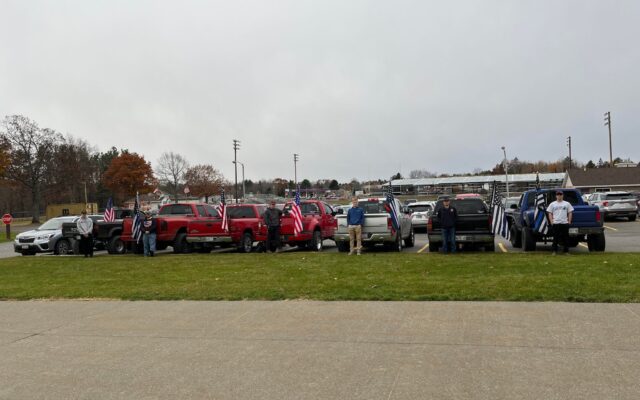 Veterans-Day-Foxcroft-Academy-flags-111121
Photo courtesy of Carter Merrill VEHICLE DISPLAY -- A group of Foxcroft Academy students display American flags on their pickup trucks Nov. 10 in Dover-Foxcroft. The kind gesture was a spur-of-the-moment decision made by the group to pair with other festivities honoring area veterans at the academy.
Foxcroft Academy students honor area veterans
DOVER-FOXCROFT — Whether lined up in pickup trucks outside the school, billowing in the wind, or attached to the music stands of marching band members as they performed the national anthem, American flags were proudly on display at Foxcroft Academy — in big ways and small — as students honored veterans this week.
Foxcroft Academy held a Veterans Day assembly Wednesday. More than 20 former service members from the area attended the annual ceremony.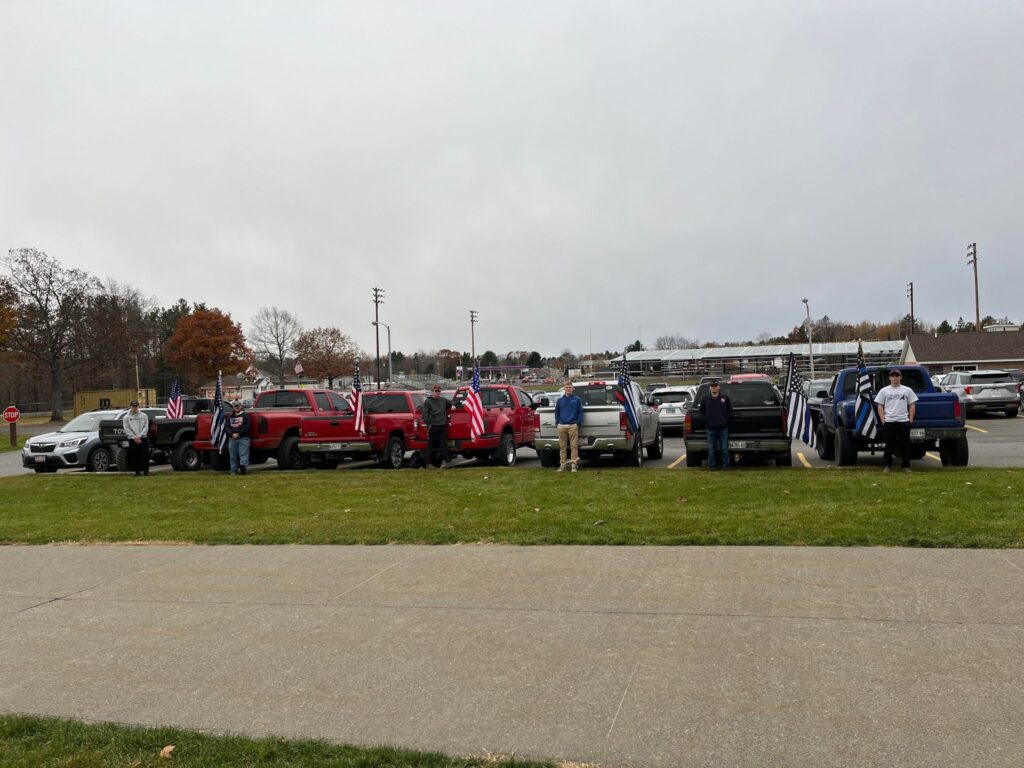 Across Maine, schools saluted and offered thanks to veterans in different ways, from crafting handmade cards to marching alongside local American Legion and VFW chapters in parades. In Dover-Foxcroft, high school students gave thoughtful presentations and played patriotic songs. The Tri-County Technical Center's law enforcement honor guard presented the colors.
"It was an opportunity for our students to say thank you to our local veterans," Head of School Arnold Shorey said Friday. "The Student Council totally oversaw the whole assembly. … It was our pleasure, and the students loved doing it. They greatly respect the sacrifice of our local veterans."
Shorey highlighted that students read poetry and the music department produced a powerful video where students sang "God Bless the USA," by Lee Greenwood.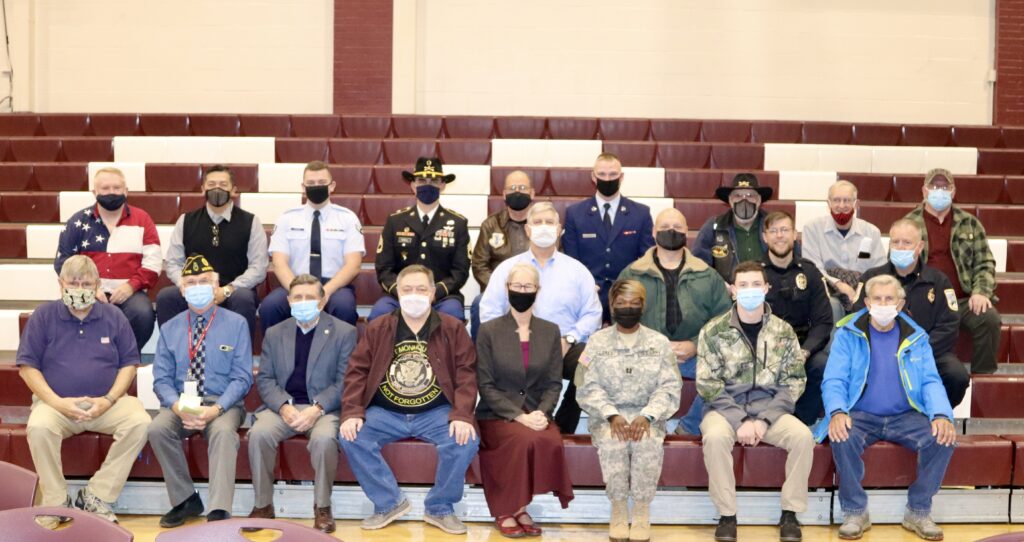 The academy worked with the American Legion to notify area veterans about the assembly, he said.
Prior to the ceremony, a handful of well-wishing students made a spur-of-the-moment decision to bring American flags from home and attach them to their pickup trucks. They parked their trucks in a row outside the entrance of the school.
"Teachers gladly handed over their front-row parking spots for us to display our appreciation," senior Carter Merrill said.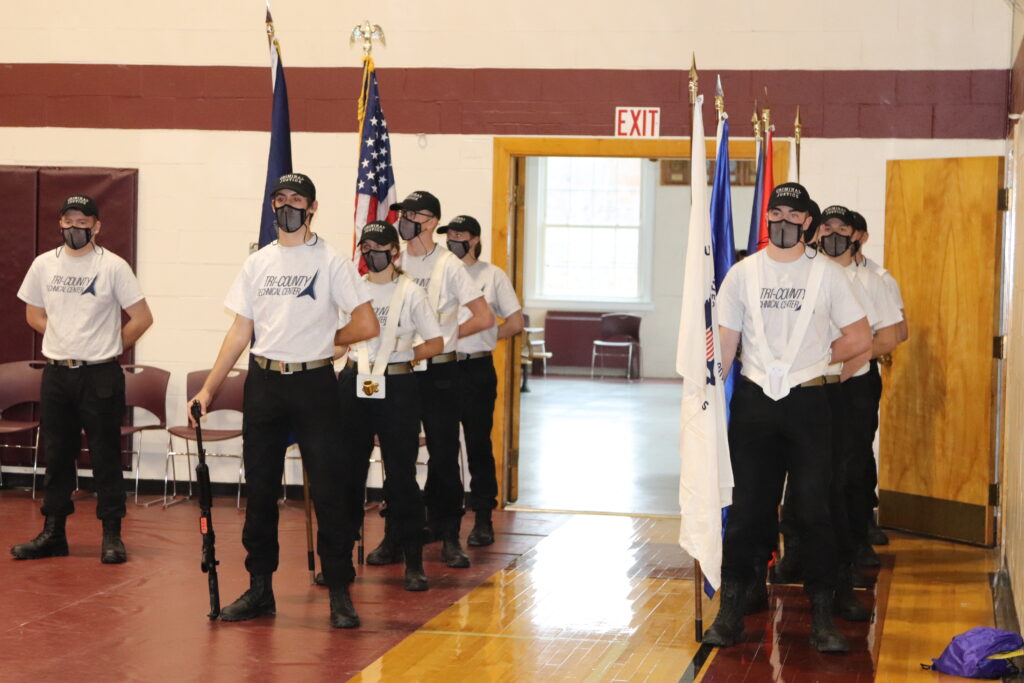 The teenagers saw the display as a kind gesture that would bring a smile to the faces of veterans, said Merrill, who is a volunteer firefighter at the Dover-Foxcroft Fire Department.
"We just felt that being the younger generation, we could do something to make their day. … Being a volunteer first responder has really put into perspective how much our armed forces and veterans have done for us," he said. "We felt that we owed them our respect."