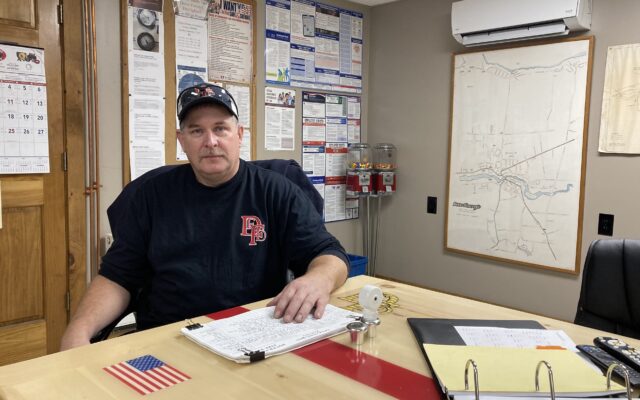 Jerry-Rollins-Dover-Foxcroft-Fire-Department-110821
Observer photo/Valerie Royzman Jerry Rollins,  assistant chief for the Dover-Foxcroft Fire Department
Cooking fire causes minor damage to Dover-Foxcroft house
DOVER-FOXCROFT — A Friday night cooking fire left a two-story house in Dover-Foxcroft largely unaffected besides a damaged microwave and the lingering smell of smoke.
The Dover-Foxcroft Fire Department responded to a call from a resident of the home along West Main Street at 8:24 p.m. Friday. No injuries were reported.
"We were there within minutes," Assistant Fire Chief Jerry Rollins said Monday. "She did a good job. She used a fire extinguisher to knock it down."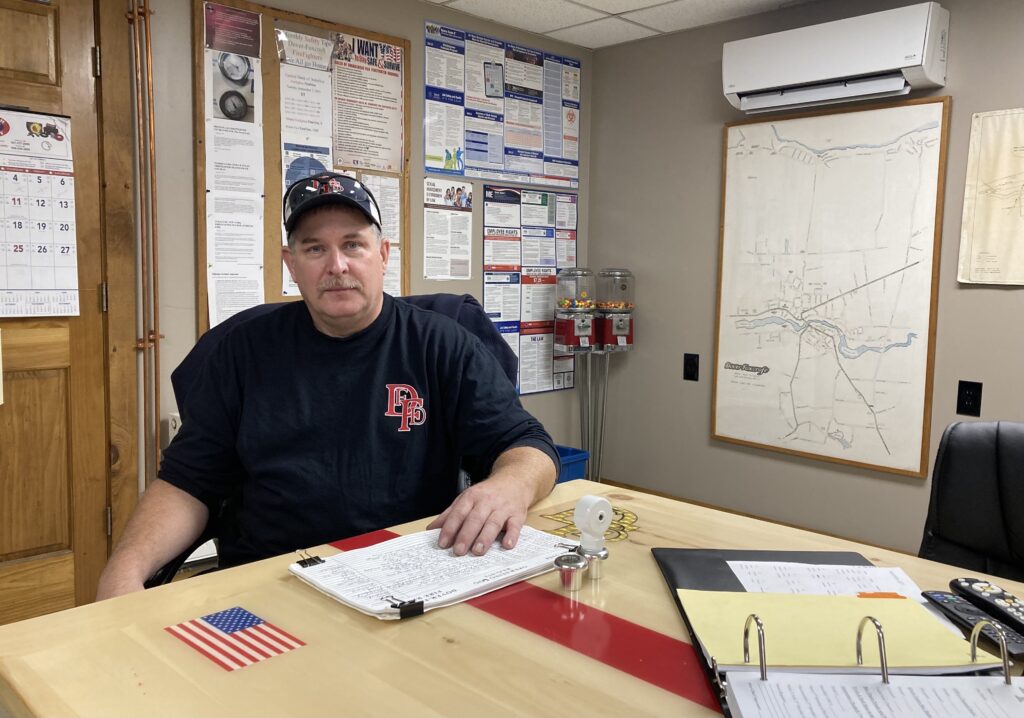 The cooking fire erupted while the resident was cooking wet potatoes in hot grease on the stove, Rollins said. The fire flared upward into the microwave, then into the cupboards.
The microwave was still on fire when firefighters arrived.
"We removed it and took it outdoors," Rollins said. "We didn't have to use any water. Very little damage."
Crews from three area fire departments — Dover-Foxcroft, Guilford and Sangerville — responded to the fire call.