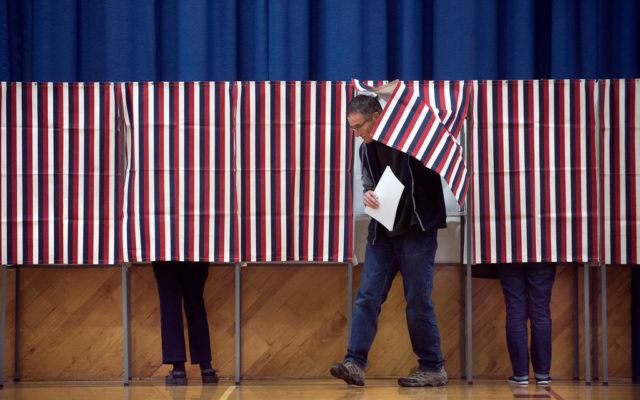 5 candidates seeking 2 seats on Dexter Town Council
DEXTER — When Dexter voters head to the polls Tuesday, Nov. 2, they'll choose two of five candidates to fill vacancies on the Town Council.
The candidates are Adam Briggs, 60; Jonathan Hanson, 44; Levi Ladd, 39; Anthony Pandozzi, 49; and Jeremy Trowbridge, 41.
Marcia Delaware, the current chairperson, and Councilor Steve Gudroe's terms are expiring Nov. 30. Gudroe is not running for reelection.
Dexter has a term limit policy that prohibits council members from serving more than two consecutive three-year terms, Town Manager Trampas King said. After one year out of office, a former councilor may seek reelection.
Each year, two council members' terms expire, and three members' terms expire every three years, according to the policy.
The following questions were posed to all of the candidates. Answers were edited for length and clarity.
What other political offices have you held? If none, what other offices, honors or titles have you earned?
Briggs: Accomplishments and memberships include the Ocean State chapter of the Project Management Institute and the American Production and Inventory Control Society. Also Eagle Scout in 1978, the Order of the Arrow's Vigil Honor member and district commissioner for the Narragansett Council with the Boy Scouts of America.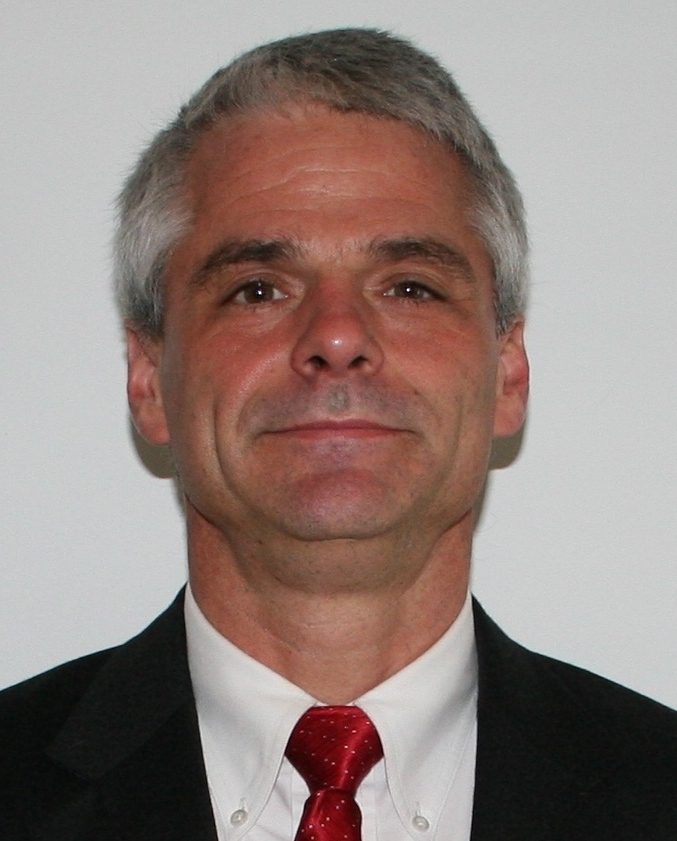 Hanson: I was on the school board in Dexter two years ago. I coached softball for a number of years in New Hampshire.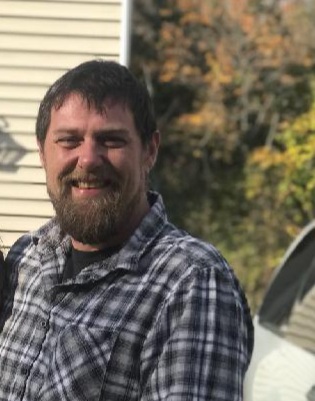 Ladd: I have several professional certifications that I have acquired through education, exams and peer review. I am also a Registered Maine Guide and a basketball coach at Foxcroft Academy.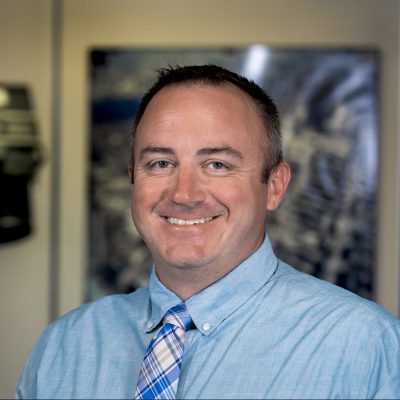 Pandozzi: I am CEO of my company, Koolguy Vibe, LLC. Koolguy Kandyz, Kool Beanz and Kool Klones are my brands.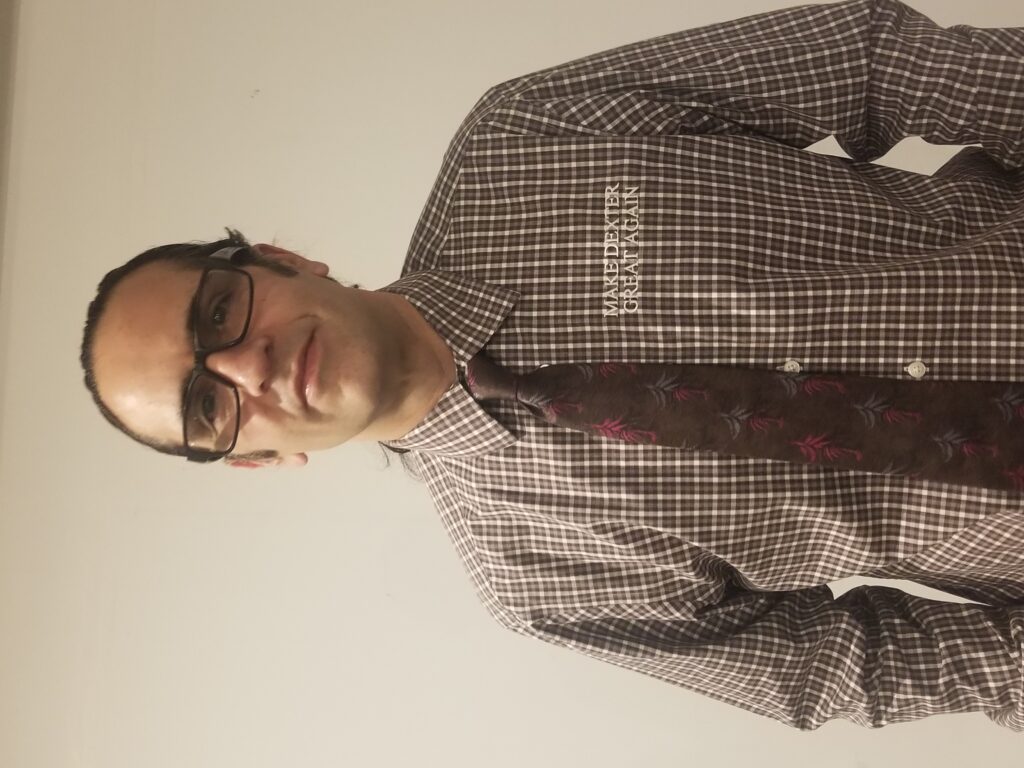 Trowbridge: I have never held a political office. I want to try to do some good.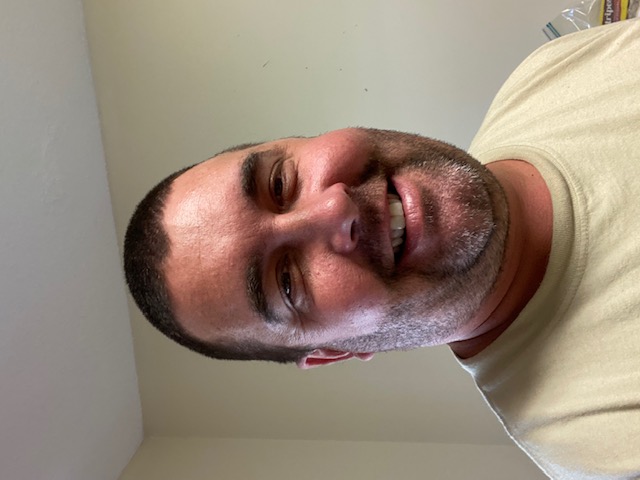 What is your career background?
Briggs: I am a high-energy, get-it-done individual, well versed in project, quality and business management. I have worked in defense contracting, IT strategic planning, traffic safety, transaction processing and more. I am a former U.S. Navy submariner, very active all my life in the Boy Scouts of America as an adult leader and a USSF soccer official.
Hanson: I'm a master electrician. I've been in the field for 25 years. I did security work for BankBoston and Fleet Financial Group in their banks and branches. I moved to Maine four years ago to retire from electrical work and start a new business. I have been a cannabis caregiver here for three years. I have a rental business, Echo Lake Lodges, and Dexter's first medical dispensary, Puffers Place. We're looking at combining the two businesses and making a cannabis-friendly vacation destination resort.
Ladd: I was a geography and geology major in college at the University of Maine Farmington and have been working in mapping-related fields ever since. I have worked for engineering and surveying firms since 2006 and provided support in geographic information systems, land surveying, bathymetric/hydrographic surveying, 3D-data collection and fish passage studies. I work at James W. Sewall Company and manage our Reality Capture Team, which is responsible for aerial imagery products, 3D scanning, bathymetry and UAV services.
Pandozzi: I saved up and started a limousine company that was successful until 2001. There was no one traveling after 9/11, and my company went under. I owned a commercial collection agency, Abrams and Swartz, which was bought out. I was a state-licensed medical cannabis grower, processor and caregiver in Massachusetts from 2012 until about 2018, when I came to Maine. Now I am a medical marijuana grower and caregiver in Maine. I bought the old Moosehead Trail Motor Lodge in 2017. We couldn't revive it, so I grow and run all of my home businesses there now. I am constantly improving processes and procedures and have a patent pending on one of my inventions. (Pandozzi also worked in construction.)
Trowbridge: I have been in some form of construction my whole life, whether residential, new construction or building bridges. Pretty well-rounded with most trades. I also worked for the town of Dexter for five or six years.
What do you feel is a town councilor's top priority?
Briggs: I believe in doing my civic duty when the time is right. The time has come for me to "walk the talk." I will do what is in the best interest of our town.
Hanson: Improvements in the town — not just roads, schools, transportation — but finding ways to bring more businesses to better the town for the people who live here and for the future of the kids. We need to find ways to get this town back on its feet.
Ladd: Identifying the needs of the town through collaboration, not through one's own personal lens, and then pursuing those collective interests. It's important to remain objective. A councilor's top priority is garnering a comprehensive understanding of the townspeople's opinions and representing them aggressively.
Pandozzi: To help the town run smoothly and prosper, to plan for the future and bring business into town. Ordinances and other town stuff is a given.
Trowbridge: To listen to the residents of Dexter. Listening to their concerns and trying to do what is best for the people because they are what make Dexter.
What do you see as the most important issue facing Dexter today and in the future?
Briggs: I don't have one that jumps out right now, but if elected, I will be paying close attention to the concerns of our residents. I will hear the facts and base my position on what best serves our town.
Hanson: Education, addiction and illicit drug use in town and growing businesses. There aren't a lot of safe places or activities for kids after school. I want to find things for them to do, such as a recreation center with an arcade or a bowling alley. We have a high percentage of people using prescribed opioids or drugs of that nature and an even more astounding number of people in active addiction or in recovery. I would like to see that become less of an issue. We need businesses in town. Mom and pop businesses are great; they are the foundation. The town council may need to solicit business and find grant writers. We need to cut back a little bit on our residential tax consumption.
Ladd: Growth and prosperity. In order to thrive, Dexter needs to provide opportunities for work and to attract new residents. Keys to these opportunities center around seasonal tourism and utilizing our natural resources to draw visitors. The town needs to reevaluate and update its Comprehensive Plan (last updated in 2012, I believe) with realistic milestones and attainable goals. A campground, motel and more extensive recreational trails are important commodities to make Dexter a viable tourist attraction. Also cleaning up the dilapidated structures in town so we have synergy with our downtown area and the main accessways.
Pandozzi: The biggest issue facing this small town is we never bounced back from Dexter Shoe leaving. There are a lot of dilapidated buildings and homes that don't let us present ourselves the way we need to. We need an economical engine to build off of and I think cannabis businesses can help.
Trowbridge: It would be nice to see new businesses come to Dexter to provide new employment opportunities. We need to make sure that we are spending our money in a manner that helps Dexter move forward. I have been a department head for the town and know how the budget works inside and out.
What do you see as your primary goal, if elected?
Briggs: I plan to implement YouTube-type recordings of our town meetings, posted on the internet. This is now commonplace for numerous towns in our fine state.
Hanson: I would like to usher in some improvements and changes in the town based on the communications we have with people. We're in a unique position because in this dispensary we see everybody from town councilors to struggling people with some severe issues. We get to hear a lot of opinions, concerns and questions. I think it's important that those voices get to the council and are heard. My platform is not focused primarily around cannabis, but we are long-term advocates. It's important to have as much education and information on the cannabis industry as possible.
Ladd: Focusing on the growth and prosperity of Dexter around the metrics outlined above. To make Dexter a viable tourist destination, we need to address our shortcomings first, including expanding recreational opportunity, visitor support, aesthetic appeal (which includes our road conditions) and our broadband internet situation. Many areas in town have no internet options available, or if they do, it is unreliable. This has a negative impact on our residents' quality of life, but more importantly, the ability for local kids to learn and keep up at school.
Pandozzi: My primary goal is to bring businesses into town and also crack the cannabis stigma. We all have value, and I think that's where I bring the most value.
Trowbridge: To find a way to help Dexter flourish in the future, whether that's bringing in new businesses or spending the tax dollars on something that will keep people here.
Why should people vote for you?
Briggs: If the people of Dexter are looking for a common-sense minded, average citizen, then
they should vote for me.
Hanson: When it comes to me personally, I have kids. I'm invested in this town. I own a very large piece of property and pay a lot of taxes. I want this place to be good for the kids. I want to see Dexter be a positive place. I'm here for the people. We've started two businesses here and both are doing very well. We'd like to help establish other businesses and promote the town.
Ladd: I'm open and honest at all times, easy to talk to and a resident who has a lot to lose if Dexter isn't able to continue to prosper. I have three young kids in the district. I have a tireless energy when I find something I'm passionate about. I have a pretty simple creed that I follow in my life and raising my kids, which is to be an open, honest and caring person to everybody. Everybody is your neighbor, and everybody needs help at times.
Pandozzi: People should vote for me because I'm an open book. I have a big heart, and I'm a people person. I can talk and work with just about anyone. I'm a passionate, empathetic, progressive, independent, free thinker. I want everyone to succeed. Like I've been saying, "A rising tide raises all ships."
Trowbridge: I am just a regular citizen of this lovely, little town, and my two children will grow up here. I just want to help move this town in a forward direction so that my children can see our town thrive.