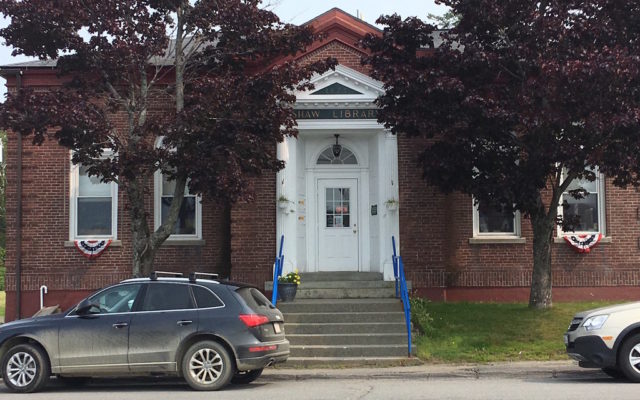 Shaw Public Library
The Shaw Public Library in Greenville
Mindful exploration of Maine woods
GREENVILLE — On Wednesday, Oct. 27 at 5 p.m. the Shaw Public Library presents "Heaven Beneath our Feet: Mindful Exploration of the Maine Woods" with Dr. Wendy Weiger at the library, 9 Lily Bay Road.
Please join us for an evening that will help you open your mind, heart, and senses to the wonders that surround us. Dr. Weiger will talk about her own adventures in the Maine woods and will share simple practices that will enhance your experience of the natural world.
She is a former medical researcher who, 17 years ago, left the halls of academia for the wilds of northern Maine. She is a Registered Maine Guide and currently manages the Appalachian Trail Conservancy's Monson Visitor Center. She recently published "Living Every Season," which guides readers through a year in the Maine woods, and is seeking a publisher for her second book "Heaven Beneath Our Feet." Dr. Weiger's writing shows the importance of rekindling our intimacy with nature, both for our own health and for the health of the earth. Through her nonprofit, Achor Earth Ways, she offers programs that lead people into deeper, more joyful connections with the wild.
For more information, please contact 207-695-3579 or shawpublic2@yahoo.com.