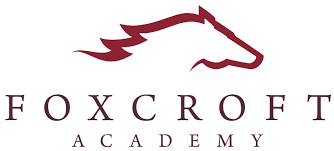 Foxcroft girls cross country finishes fourth at PVC championship
BUCKSPORT — Runners from three of the region's high schools took part in the 2021 Penobscot Valley Conference Cross County Championships on Oct. 16 at Bucksport High School.
The Foxcroft Academy girls finished fourth in the Class B standings. The Ponies scored 99 points to place fourth among five teams, besting the 103 for fifth-place Hermon High School.
Foxcroft junior Annie Raynes led the team by finishing in 14th place, among 39 Class B entrants, in a time of 23 minutes, 11.97 seconds. Junior Nora Koskela-Koivisto was next for the team in 18th place at 23:36.12.
The rest of the Pony five was senior Olivia McCorrison, 21st at 24:20.20; senior Emily Fuller, 34th at 27:17.52; and senior Makayla Landry, 37th at 28:29.09.
Mount Desert Island High School claimed Class B top honors with a score of 20 points. In second place was Caribou High School with 71 points, followed by third place John Bapst Memorial High School of Bangor at 79 points.
Caribou junior Kayley Bell had the top Class B time of 19:36.51.
Three Foxcroft boys ran in the Class B varsity race on Saturday.
Freshman Runner Jarrett came in 18th among a field of 49 with his time of 18:38.99. Pony senior Aiden Currie placed 38th in 20:54.04 and sophomore Zachary Peirce was 44th at 21:52.08.
MDI edged Caribou 59-61 to claim the boys B title, with Hermon in third place at 74 points.
MDI junior Sam York won the race in 16:22.19.
For Class C, a pair of Dexter Regional High School runners took part in the varsity race.
Tiger junior Payson Reinhardt finished eighth among 57 with his time of 17:55.16. Freshman Willis Reinhardt placed 30th at 20:16.73.
Piscataquis Community High School sophomore Jorgen Halvorsen came in 37th in the Class C race, in a time of 21:17.53.
Orono High School earned top honors among Class C boys with 44 points. Next was George Stevens Academy of Blue Hill with 50 and host Bucksport was third at 69 points.
Bucksport sophomore William Hileman won the Class C race in 16:25.88.
Next up will be the respective Class B North and Class C North championship races on Saturday, Oct. 23 at Troy Howard Middle School in Belfast.