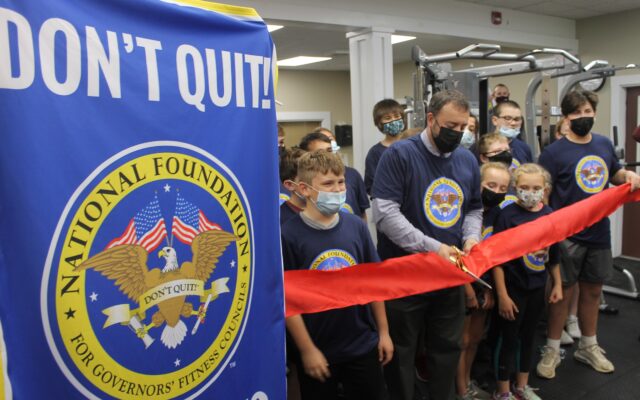 PO-dontquit-42-21
Observer photo/Stuart Hedstrom DON'T QUIT! FITNESS CENTER -- SeDoMoCha School Principal Adam Gudroe cuts the ceremonial ribbon to open the DON'T QUIT! Fitness Center on Oct. 14. The Dover-Foxcroft school is one of three in Maine receiving $100,000 facilities through the National Foundation for Governors' Fitness Councils.
DON'T QUIT! Fitness Center will help SeDoMoCha students find success in life
DOVER-FOXCROFT — The ceremonial ribbon for a state-of-the-art $100,000 DON'T QUIT! Fitness Center at the SeDoMoCha School was cut on the afternoon of Oct. 14. The former technology classroom will not just be an exercise space with resources the school previously lacked, but will help students find success in school and sports and in their lives now and moving forward.
In the spring Gov. Janet Mills and fitness icon, actor Jake Steinfeld (of Body by Jake), chairperson of the National Foundation for Governors' Fitness Councils, announced three Maine schools as the recipients of $100,000 DON'T QUIT! Fitness Centers. SeDoMoCha joins Deer Isle-Stonington Elementary School and Gorham Middle School in Gorham in being recognized for a commitment to the health of students.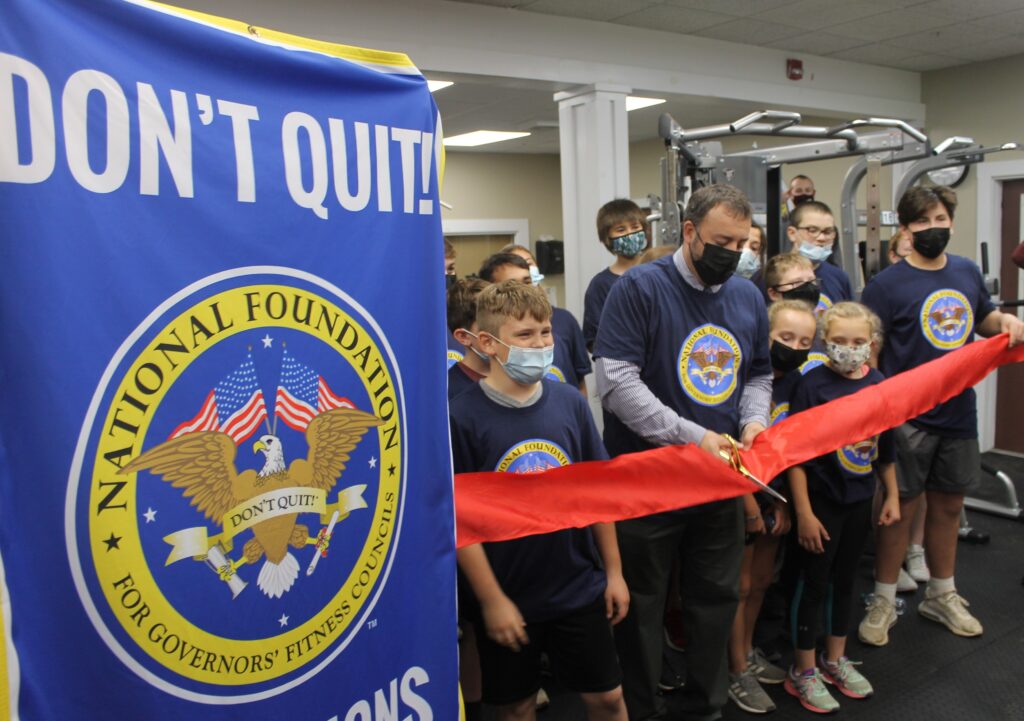 Joining several dozen middle school students coming off workouts in the fitness center as well as school administrators over Zoom from Los Angeles, Steinfeld began by asking those in Dover-Foxcroft to give themselves a round of applause. This would be the first of many moments of encouragement Steinfeld gave to the students.
He introduced himself and explained the National Foundation for Governors' Fitness Councils. "First and foremost I want to say congratulations Eagles," Steinfeld said.
He said the council has been to 39 states before coming to Maine in 2021. Steinfeld said he reaches out to governors, and he said he knew that Gov. Mills loves kids, family, education and community
"All those things that fit into our DON'T QUIT! lifestyle," Steinfeld said, saying Gov. Mills returned his initial call in less than a day.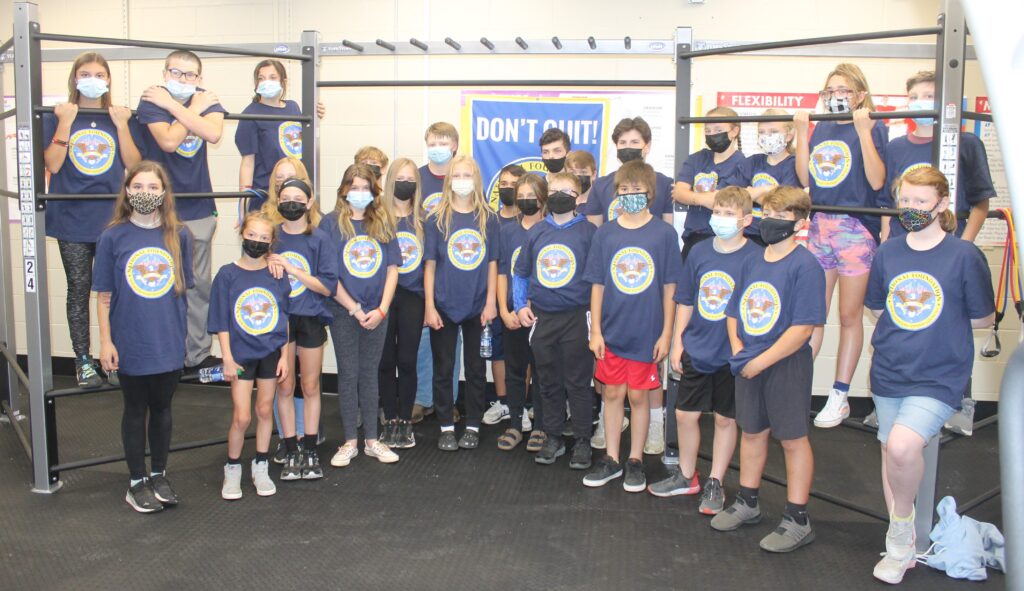 "I told her we had planned three brand new $100,000 DON'T QUIT! Fitness Centers in your great state and we want to put out a press release together," Steinfeld said. He explained that Pine Tree State schools could apply by saying why the buildings need a brand new fitness center, and SeDoMoCha was one of three institutions chosen.
Steinfeld said looking at the assembled students reminded him of being the same age while growing up in New York.
"I was an overweight kid and I had a really bad stutter growing up," he said. "My dad bought me a set of weights when I was 13 years old and those weights changed my life because not only could the weights build my body but I could build my confidence and my self-esteem. When I look at a fitness center like I am now and when I look at you all — all of you strong Eagles looking to take off — it makes me feel great and empowered to know now you have the opportunity to get strong, to get healthy. Academics and fitness go hand in hand."
The fitness personality then said "success is failure turned inside out." He explained by saying exercise leads to good health, so students are in school and not home sick. Steinfeld also said exercise can make children less fidgety sitting in class, so they can focus more and therefore do better on tests to make their teachers and family members more proud.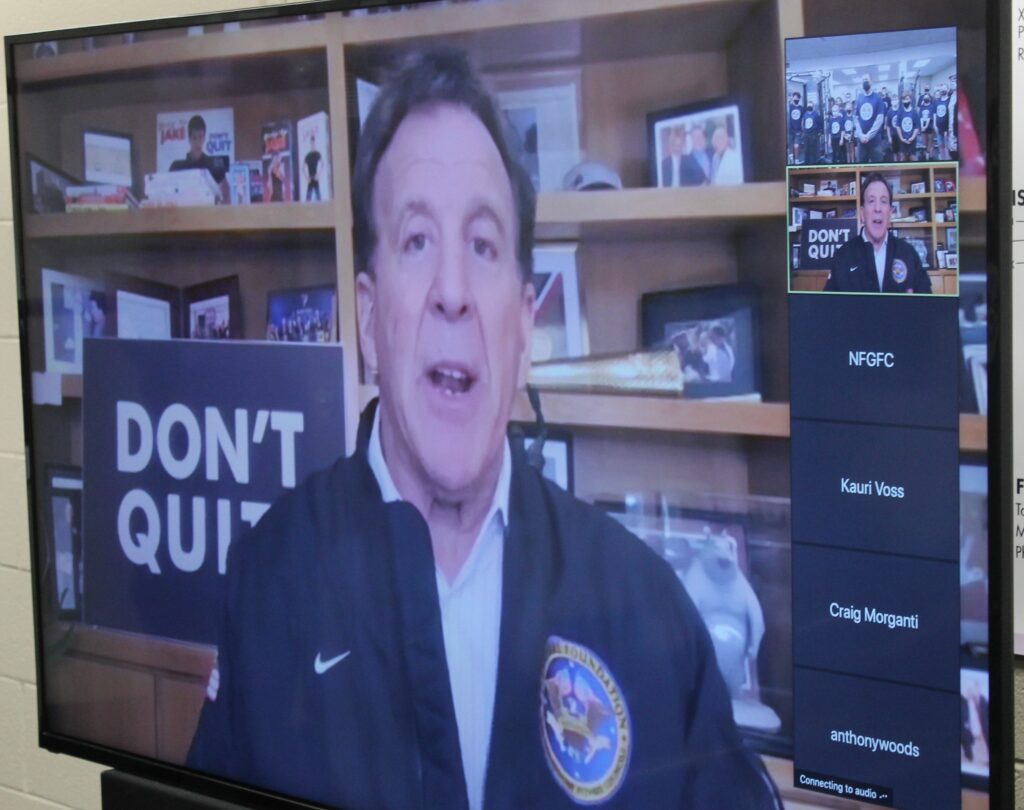 "You can look in the mirror and be proud of who you are with this upward spiral of success we call it, and that's what DON"T QUIT! is about," Steinfeld said.
"When you have confidence and self-esteem you can accomplish anything you want in your life," he said. Steinfeld then asked the students, later in the day at home, to write down their dream on a piece of paper and put it someplace such as a wallet or drawer.
"Look at it every single day because the world lets you be what you can believe you are and when you are healthy and strong you can achieve anything," he said. "The reason why you are the recipients of this brand new $100,000 DON'T QUIT! Fitness Center is because your teachers and your principal love you guys."
"This is a perfect example of why you should take that chance and you should never say to yourself 'I can't,'" Steinfeld said. "Forget those words, believe in these words 'don't quit' where success is failure turned inside out."
"We are excited to be able to offer this resource for our students and our staff and our community," Principal Adam Gudroe said. "We can build it into our fitness programming that we already have here at SeDoMoCha. Being able to just create a fitness program and have this as a resource and a facility to use is going to be amazing."
Steinfeld then asked students about their favorite pieces of equipment.
Thomas Day identified the tricep push down. "I think it's going to help me with sports a lot. I play baseball and football," he said to Steinfeld.
"They all came to the realization that just having this as a resource for our community, it brings pride to our school to have this great of a resource that we can use, that we grow, that we can learn from, and that we all can be proud of and celebrate together," Gudroe said before cutting the ribbon with Steinfeld looking on.
DON'T QUIT! Fitness Centers are financed through public/private partnerships with companies including The Coca-Cola Company, Anthem Blue Cross and Blue Shield Foundation, Wheels Up, and Nike, and does not rely on taxpayer dollars or state funding. Fitness in Motion provides all the equipment, manufactured in the United States. The foundation's goal is to build a nation of the fittest, healthiest kids in the world.