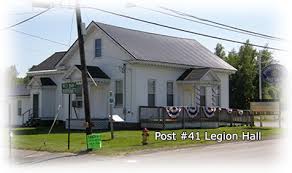 District American Legion meeting Oct. 23
MILO — The American Legion 14th District — Piscataquis County — will hold its regular meeting in Milo on Saturday, Oct. 23 at the Post 41 home.
A noon lunch will be followed by a 1 p.m. business meeting.  District Commander Daniel Nutter is asking all area members of The American Legion, The American Legion Auxiliary, Sons of The Legion, veterans, and guests to attend.