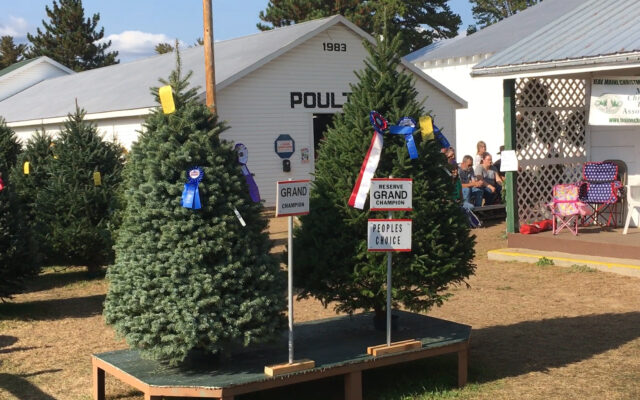 PO-finestkind-42-21
Contributed photo CHRISTMAS TREE HONORS -- Finestkind Tree Farms of Dover-Foxcroft earned three honors at the 2021 Fryeburg Fair, being recognized for the 25th time in 29 years.
Finestkind Tree Farms wins competitions at Fryeburg Fair
By Emily Adams
FRYEBURG — Finestkind Tree Farms of Dover-Foxcroft took the top honors in the Christmas tree competition again this year at Fryeburg Fair.
Their Korean Subalpine took Grand Champion. The Reserve Grand Champion and People's Choice awards went to Finestkind Tree Farms' Balsam Fir.
Finest Kind, operated by the LaCasce family, has received top honors at the Fryeburg Fair 25 of the past 29 years, according to Matt LaCasce. He and his wife, Christine, operate the farm with his parents, Duane and Joy LaCasce. The farm was founded by Jim and Jeanene LaCasce, whose roots are in the Fryeburg area. They moved to Dover-Foxcroft in 1958.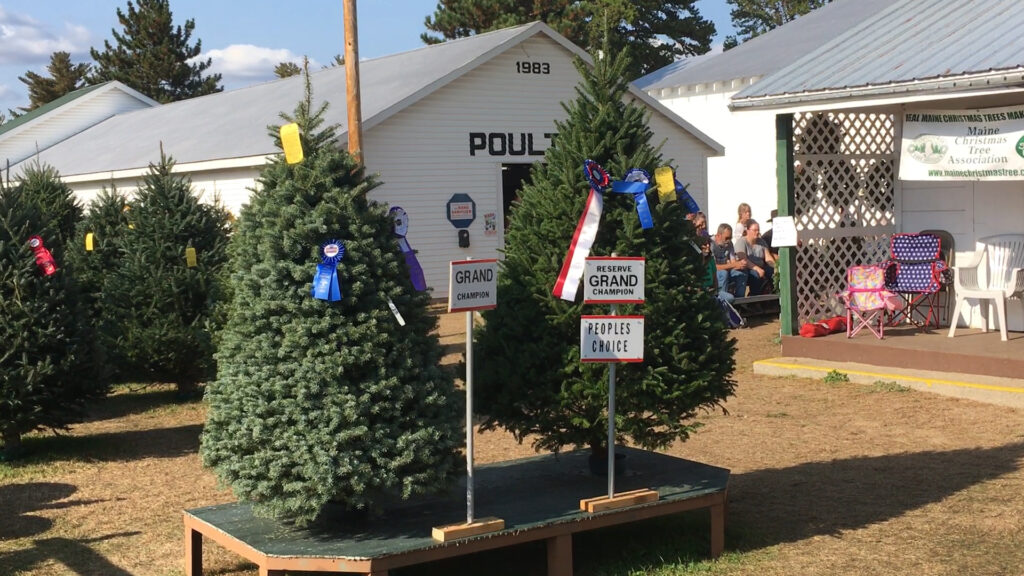 Fourteen farms exhibited Christmas trees at this year's fair. The event is managed by the Maine Christmas Tree Association.
Jim Corliss, who serves as the event's Christmas tree and wreath superintendent, explained that entries start with 30 points. Two judges then deduct points in 13 categories.
Some categories, like cleanliness of tree, have an element of subjectivity in terms of the precise number of points to deduct. A blade of grass trapped in the tree might only nick five points off the score, suggests Corliss, but an overlooked bird's nest could cost nine points. Most of the other categories pertain to foliage color and density and the presence of any damage. One category does not leave any wiggle room. The length of the tree's handle must be one inch for every foot of height.
One year, being off half an inch dashed one farmer's crack at Grand Champion because, at a cost of 10 points per judge for a total of 20, he was no longer in the running. The judges do not themselves know the winner as they are listing their deductions. They don't find out until Corliss and his wife, Norma, calculate the totals.
Finest Kind's Christmas shop at 101 Ames Road in Dover-Foxcroft, located off the Bangor Road, opens Nov. 27 and its "choose and cut" service starts Nov. 28 and continues seven days a week, 8 a.m. to 5 p.m., until Dec. 20. See finestkindtreefarms.com for more information.