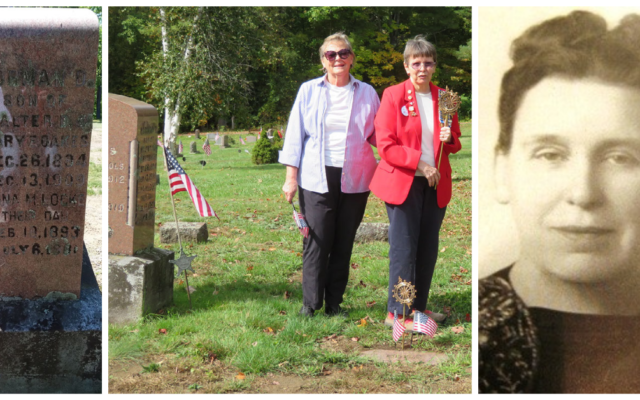 PO-gravemarkinglocke-42-21
Composite photo courtesy of Tisbury Manor Chapter NSDAR EDNA MAY OAKES LOCKE -- Linda Packard, left, and Kathy Normandin of Tisbury Manor Chapter NSDAR marked the grave of Daughter Edna May Oakes Locke at the Rural Grove Cemetery.
Tisbury Manor Chapter NSDAR marks the graves of two Daughters
DOVER-FOXCROFT — As part of our chapter's National Daughters of the American Revolution Day of Service, the Tisbury Manor Chapter NSDAR recognized the past service of two local Daughters.
Laura Doore Warren (1865-1966) joined the Dover Chapter of DAR in 1912. She served as Maine State Vice Regent 1927-29; the 18th Maine State Regent 1929-31, and Vice President General of NSDAR 1933-36. Laura was buried in the Dover Cemetery, with her husband Victor Warren.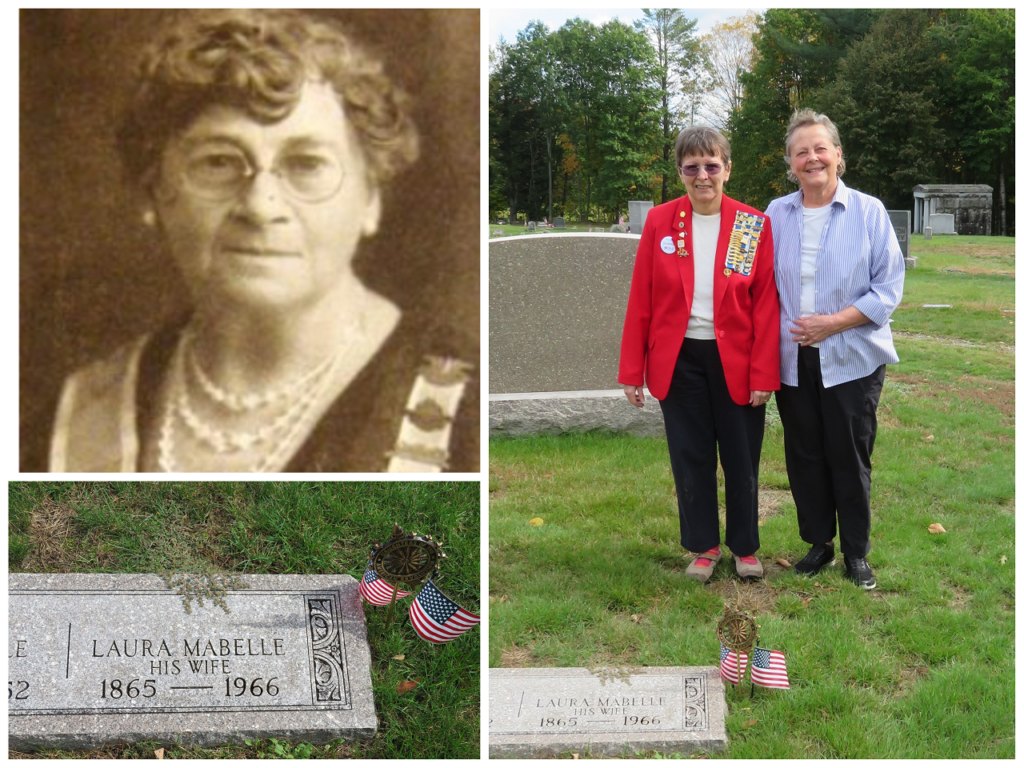 Edna May Oakes Locke (1893-1981) joined the Dover-Foxcroft Chapter of DAR in 1933. She served as the 27th Maine State Regent 1948-1950. She is buried with her family in the Rural Grove Cemetery.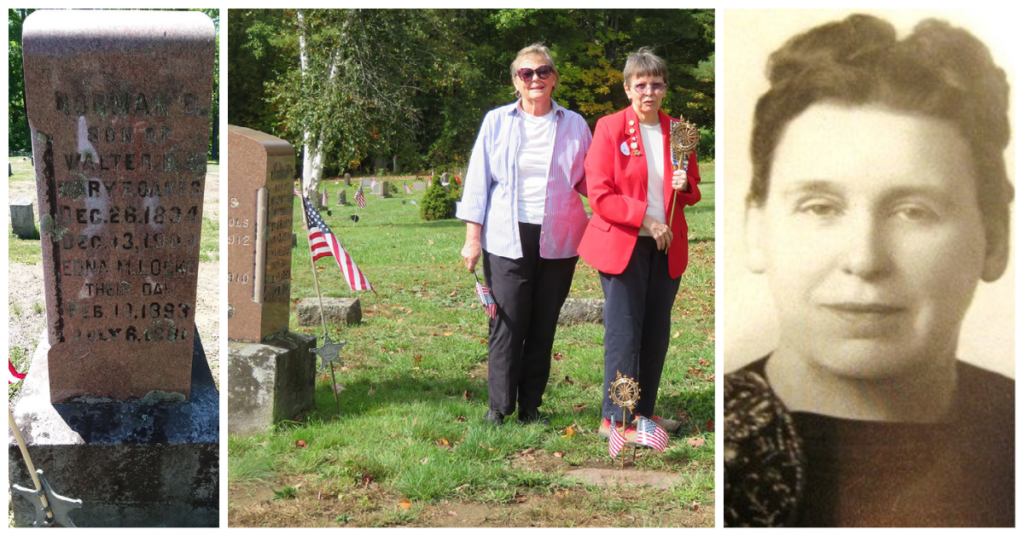 For information on DAR, email us at tisbury_manor@mainedar.org. Visit our website at www.mainedar.org/tisburymanor. Like our Facebook page at https://www.facebook.com/tisburymanordar.