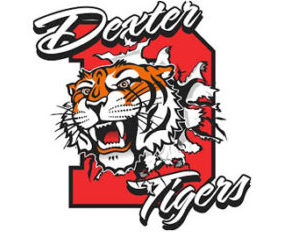 Dexter golf finishes sixth at state championship
VASSALBORO — The Dexter Regional High School golf team finished with a score of 369 to place sixth at the 2021 Class C championship Oct. 9 at Natanis Golf Course. The Tigers were among 11 teams taking part in the competition after qualifying.
Dexter's Catilyn Chabot was second in the girls individual championship with a score of 93. Calrice Bell of Orono High School won the title with a score of 90.
In the boys' standings, Chase Farnsworth of Dexter tied for eighth place — out of 63 golfers — after he shot an 81. Ben Bourgoin tied for 19th at 85, Ethan Doherty tied for 44th with a score of 100, Brady Reynolds was 47th at 101, and Cole Doherty came in 62nd with his score of 131.
The Kents Hill School won the Class C championship with a score of 332. The rest of the field is: 2. St. Doms of Auburn 335 3. Waynflete of Portland 336 4. Maranacook of Readfield 344 5. Houlton 356 6. Dexter 359 7. Orono 366 8. Spruce Mountain of Jay 373 9 .Monmouth 384 10. Mattanawcook of Lincoln 413, and 11. Fort Fairfield 435.
George Fahey of the Waynflete School won top individual honors with a score of 73. The rest of the top 10 is: 2. Nico Van Gaudecker, Kents Hill 74 3. Wyatt Folsom, Maranacook 75
4. Wyatt Smith, Dirigo of Dixfield 76 T5. Collin Moody, Houlton and Michael Bruce, Fort Fairfield 77 7. Nick Ferrance, St. Doms 78, and T8. Chase Farnsworth Dexter, Matt Fenlason, Spruce Mountain, Garrett Kendall, St. Doms, and Trevor Dolbier, Rangeley 81.
After Bell and Chabot, the rest of the girls field is: T3. Averi Beaudoin, Monmouth and Leah Deschaine, MCI of Pittsfield 97 5. Maddy Prokopius, NYA of Yarmouth 102 6. Madalyn Quirk, Houlton 103 7. Reece Beaudoin, Monmouth 107 8. Mia Luce, Monmouth 109 9. Alyssa Nightingale, Houlton 112, and 10. Abby Theriault, Mattanawcook 124.