PO-bige-41-21
Photo courtesy of UMaine Extension GRILL MASTERS -- UMaine Extension 4-H dairy team members, from left, Alexis Landry, Jillian Sawyer and Owen Brown of Exeter during the grilled cheese cooking competition at the Eastern States Exposition last month in Springfield, Massachusetts. The team earned first-place honors in this event.
UMaine Extension 4-H dairy team brings home blue ribbons from the Big E
The multi state fair, known as the Big E, is an annual event that draws 4-H members from across the Northeast. UMaine Extension 4-H was represented in part by dairy team members Owen Brown of Exeter; Alexis Landry of Gorham; Jillian Sawyer of Limington; and Kat Leach of Arundel. Events included the 4-H dairy quiz bowl and two dairy cooking competitions, which involved creating grilled cheese sandwiches and extreme milkshake recipes.
The Maine 4-H dairy team took first place in the quiz bowl competition, with Leach named high-scoring junior and Sawyer named high-scoring senior in written exams. Brown, Landry and Sawyer also won first place in the grilled cheese sandwich competition. In the extreme milkshake competition, Brown and Leach took first place for their entry using only Maine-made ingredients.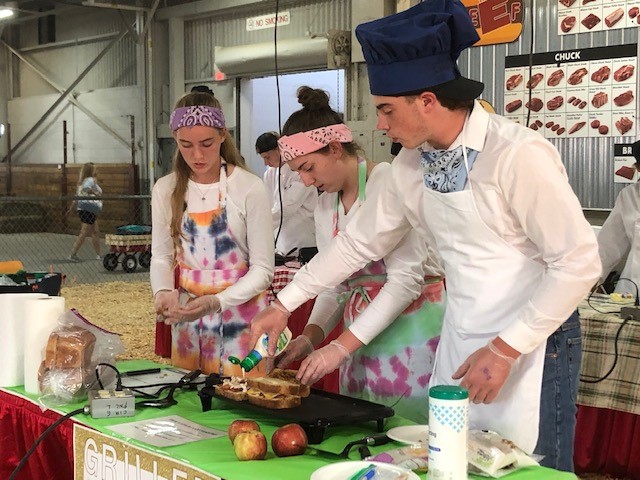 For more information about Extension 4-H programming, contact 207-581-3877 or jessica.brainerd@maine.edu or visit the Maine 4-H website at https://extension.umaine.edu/4h/.