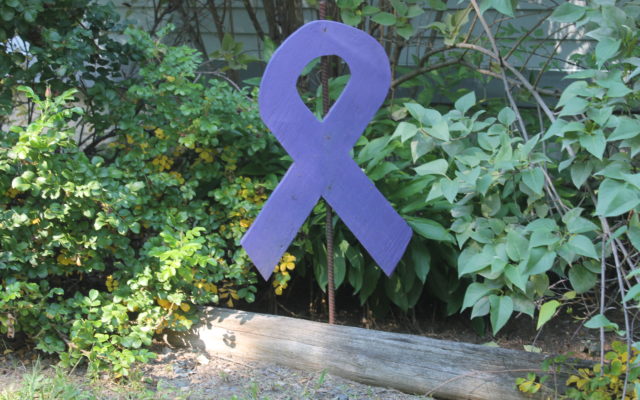 IMG_4016
A domestic violence awareness ribbon.
October is Domestic Violence Activism Month
October is Domestic Violence Advocacy Month. Partners for Peace asks you to join them in a month full of opportunities to advocate for every person's right to feel safe in their relationships, homes, and communities.
What does "safety" look like? Our approach to helping survivors find safety, depends on how we define "safety."
"Together, we will ask and collectively work through these difficult questions," said Casey Faulkingham, director of development & engagement at Partners for Peace.
Information about Partners for Peace's 2021 events can be found on their website. Use the Domestic Violence Advocacy Month Calendar and engage with Partners for Peace throughout the month on Facebook, Instagram (@partnersforpeace), and Twitter (@PartnersMaine).
Events and opportunities around the region:
The eighth annual UMaine March Against Domestic Violence is happening in person as a part of UMaine Homecoming. The march will be held Friday, Oct. 15 at 3 p.m., starting on the steps of the Fogler Library. Partners for Peace and many other groups, organizations, and speakers will be participating. Learn more on the UMaine Calendar (https://calendar.umaine.edu/event/8th-annual-march-against-domestic-violence/).
Friday, Oct. 22 4-5:30 p.m., Survivor Story-Crafting Workshop with Mabel's Voices *Zoom link provided upon registration
Partners for Peace and Mabel Wadsworth Center is offering this Story Crafting Workshop for survivors of domestic violence or partner abuse. The purpose of the workshop is to help survivors creatively find language for their experiences with abuse. Sign up at: https://conta.cc/3F3plBM.
There are also confidential opportunities for survivors with safety concerns to participate in. For details call the 24-hour helpline at 1-800-863-9909.
Tuesday, Oct. 26 5:30-7 p.m. How To Get Involved Information Session. Zoom link provided upon registration.
This is an information session for anyone interested in becoming a Partner for Peace by giving your time, talents, or treasures to support survivors of domestic violence in our community. Sign up at https://conta.cc/3kQOPdM.
All of October, the Knowledge Empowers Campaign. Every year, Partners for Peace donates books to all public and school libraries in Penobscot and Piscataquis counties. All books are carefully selected by our staff and carry messages of kindness, respect, and hope for anyone affected by abuse. Check out this year's selections, as well as previous year's selections at a library near you!
Partners for Peace provides support services for anyone affected by abuse and violence in the Penobscot and Piscataquis County region. For more information, visit www.partnersforpeaceme.org. To speak with one of our advocates, please call our 24-hour helpline at 1-800-863-9909. Our services are free and confidential.