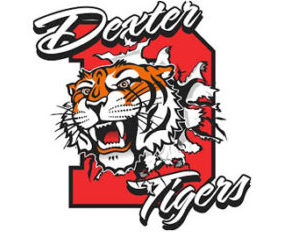 Dexter boys cross country wins Wolverine Invitational
The boys cross country team from Dexter Regional High School won the Wolverine Invitational at Schenck High School in East Millinocket on Oct. 6. The Tigers scored 15 points to finish in first place (other schools lacked full contingents).
Dexter junior Payson Rienhardt came in first among a field of 13 runners. He covered the 2.9-mile course in a time of 18 minutes, 27.83 seconds.
Freshman Willis Reinhardt finished second in 20:29.39. Junior Trevor Speed placed fifth at 22:19.86. Senior Miles Gadwah came in ninth at 25:34.08, and junior Allen Gatchell was 13th at 38:36.02.
In the girls' race, Dexter freshman Lillian Cooley came in fourth among 13 runners with her time of 23:45.52. Junior Emma Alexander was seventh at 27:09.45.
Dexter ran again in the Red Riot Challenge at Orono High School on Oct. 9.
The boys were fourth among a field of five with a score of 81 points. Sumner Memorial High School of Sullivan was third with 70 points and Lee Academy scored 83 to place fifth.
Payson Rienhardt again led Dexter, as he placed fifth among a field of 52 runners with a time of 14:43.04 over the 2.5-mile course. Willis Reinhardt followed for the Tigers with his 16th-place performance in 16:40.26.
Speed came in 16th in a time of 17:25.13. Sophomore Hunter Cram was 36th at 19:02.15 and Gatchell was 52nd in 29:43.10.
Host Orono won the Red Riot Challenge with 30 points and Bucksport High School came in second with 68 points.
Orono senior Kyle McClellan had the day's best time of 13:38.41.
Three members of the Dexter girls team ran on Oct. 9.
Junior Annika King placed 20th among 41 entrants with her time of 19:49.93. Alexander was 28th at 21:41.88, and freshman Sunny Bache was 29th at 21:49.26.
The Houlton High School/Greater Houlton Christian Academy finished in first place with 28 points, followed by 32 for Orono, and 74 for Mattanawcook Academy of Lincoln.
Orono sophomore Ruth White won with her time of 14:29.05, winning by about 79 seconds.