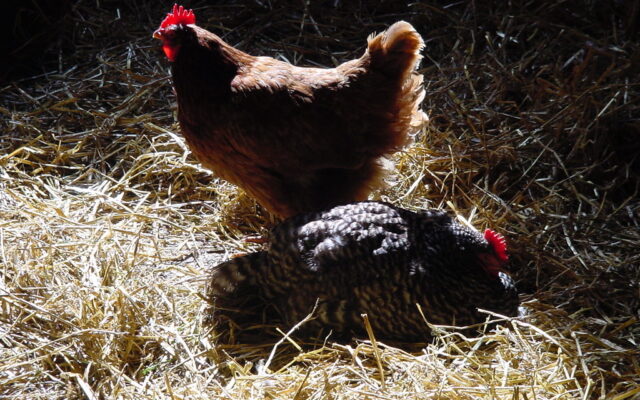 brown_chicken_10
Photo courtesy of University of Maine Cooperative Extension
Extension offers winter care of backyard poultry workshop
DOVER-FOXCROFT — For backyard poultry enthusiasts, winter on the horizon means taking stock of what their birds will need to stay safe and healthy through the cold weather. University of Maine Cooperative Extension will offer a workshop for prospective and beginning small-scale meat and egg producers from 6–8 p.m. Thursday, Oct. 14 at the Penquis Higher Education Center, 50 Mayo Street.
"Winter Care of Backyard Poultry" topics include poultry breeds and their housing, health and nutrition needs. Various waterers and lighting options for winter, along with ideas for do-it-yourself poultry equipment, will be shown. UMaine Extension assistant professor and state livestock specialist Colt Knight and Extension professor Donna Coffin will lead the workshop.
The program is free; registration is required. Register on the program webpage at https://extension.umaine.edu/register/product/winter-care-of-backyard-poultry-dover-foxcroft-2021/. An optional course book, "Storey's Guide to Raising Chickens," can be ordered for $20.
Face coverings, social distancing and no evidence of COVID-19 symptoms will be required. No food is allowed. For more information or to request a reasonable accommodation, contact 207-564-3301 or extension.piscataquis@maine.edu.