PO-walkstart-21-17
Observer file photo/Stuart Hedstrom WALKING TO WAKE THE SILENCE -- More than 200 participants walked and ran through downtown Dover-Foxcroft in the JD Foundation's 2017 Walk/Run to Wake the Silence. The fifth annual event will be held virtually on Saturday, Oct. 16 in support of suicide prevention and anti-bullying
JD Foundation's 5K Walk Run to Wake the Silence goes virtual
The fifth annual 5K Walk/Run to "Wake the Silence" to support The JD Foundation will be held virtually on Saturday, Oct. 16. This is being done virtually for the health and safety of all due to the coronavirus pandemic.
Join us by walking in your own space in support of suicide prevention and anti-bullying. Walk where you are! Be sure to take a short video and send it to us at thejdfoundation08@gmail.com and we will put it on our website.
To register online go to https://jdfoundation5k.redpodium.com/walkrun-to-wake-the-silence-101621.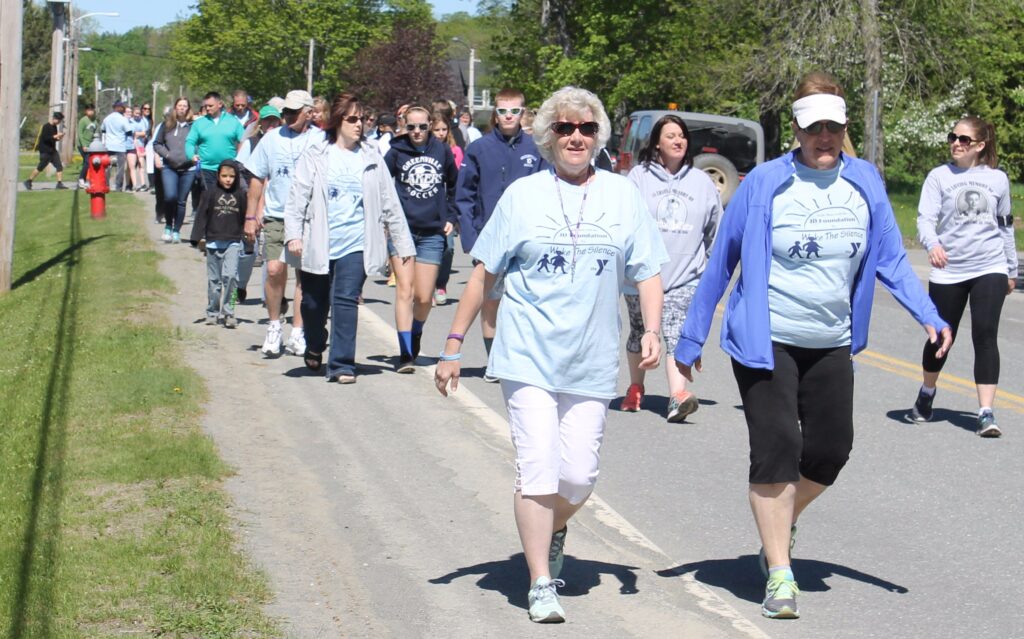 The JD Foundation along with Penquis and the Piscataquis Regional YMCA is organizing this event. For more information contact the JD Foundation at 207-343-1732.
The JD Foundation is challenging schools (anywhere) to join us on our virtual Walk to Wake the Silence. We are giving $500 to the school that achieves the most participants! The money will go toward a program of their choosing at their school. For students, the first $20 of support will go toward the registration fee.