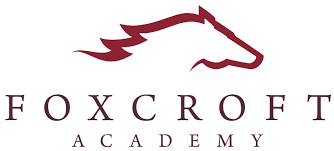 Foxcroft runs at Maine Cross Country Festival of Champions
BELFAST — Foxcroft Academy joined some of the top runners from across Maine and New England at the 2021 Maine Cross County Festival of Champions on Oct. 2 at Troy Howard Middle School.
The Pony girls scored 1,269 points to place 48th among 49 teams with a full contingent running. Foxcroft edged the 1,285 points for Class A Lewiston High School.
Foxcroft junior Nora Koskela-Koivisto led her team by placing 204th among a field of 523 finishers. She covered the 5K course in a time of 23 minutes, 40.58 seconds. Senior Olivia McCorrison was next for the Ponies as she finished 338th in 25:58.59.
Rounding out the team's top five were seniors Makayla Landry, 405th at 27:45.72, and Emily Fuller, 416th at 28:06.34; and junior Ines Abizanda, 491st at 32:15.79.
Also running was senior Jasmine Alves, who came in 509th at 33:52.16, and junior Carolina Heilborn, 514th at 34:22.13.
Orono High School sophomore Ruth White won the race in a time of 17:28.46, besting second place by 41 seconds. White set a course record, eclipsing the 17:31.65 run by Julia Robitaille of Manchester (New Hampshire) West High School on Nov. 30, 2017.
Bonny Eagle High School of Standish won the girls title with a score of 91 points, one fewer than runner-up Harwood Union High School of Moretown Vermont with 92 points. Cumberland (Rhode Island) High School was third with 148 points.
Three Foxcroft Academy boys ran at the Maine Cross Country Festival of Champions.
Freshman Runner Jarrett covered the course in a time of 18:43.50 to place 126th among 667 finishers.
Senior Aiden Currie came in 459th at 22:15.19. Sophomore Zachary Peirce was 526th in 23:40.69.
Bangor High School senior Daniel McCarthy won, by about 10 seconds, in 15:34.24.
The Brunswick High School boys finished first among 55 full teams with a score of 150 points. Bangor came in second with 229 and Cape Elizabeth High School placed third with 260 points.