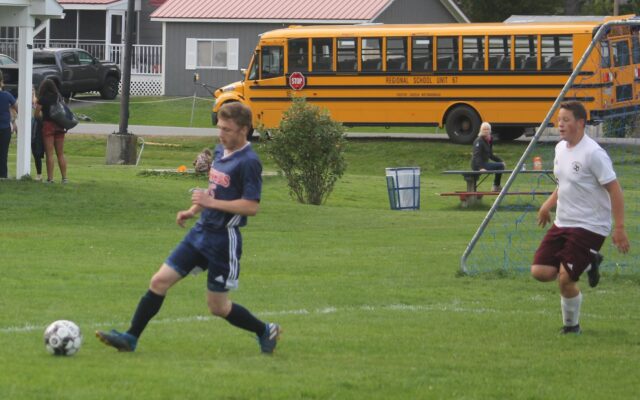 PO-sppenquiscayden-39-21
Observer photo/Stuart Hedstrom BIG DAY OF OFFENSE -- Penquis' Cayden Cyr scored three goals in the opening half of the Patriots' Sept. 27 game vs. Mattanawcook Academy of Lincoln. Penquis found the goal five times in the first half as part of a 9-1 victory to improve to 6-0.
Penquis stays undefeated with nine-goal win vs. Mattanawcook
MILO — Penquis Valley High School had little trouble with Mattanawcook Academy of Lincoln on Sept. 27, scoring five goals in the first half and adding four more in the second half to win the Class C North contest 9-1. The Patriots improved to 6-0 with the victory (the team won 5-0 at Mattanawcook on Sept. 18) over the 0-7 Lynx.
The nine goals are the most for Penquis during the six-game stretch, the previous high was six in a 6-4 win vs. Central High School of Corinth on Sept. 21.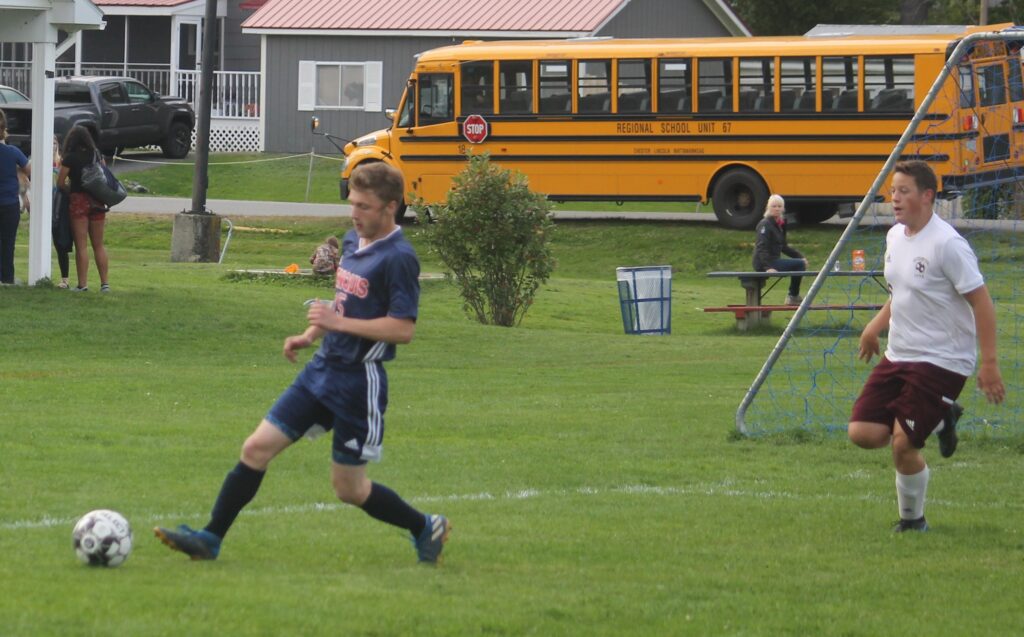 Cayden Cyr got Penquis on the scoreboard nearly six and a half minutes in. Alvin Robshaw had possession in the box and he passed the ball off to Cyr who was running in. Cyr kicked at the goal and found an open spot at the 33:34-mark.
Nearly 10 minutes later Cyr shot on goal from the left, which was initially blocked with the ball rolling loose on the turf. Cyr's brother Corbin ran in from the right to direct it in for goal No. 2.
Penquis' front line had a busy first half as Cayden Cyr would score two more times before the break for a hat trick in the first half along with an assist. Robshaw assisted on both these goals to go along with his first assist and a goal of his own (along with another assist in the second half). Corbin Cyr had a goal and assist in the first 17 minutes.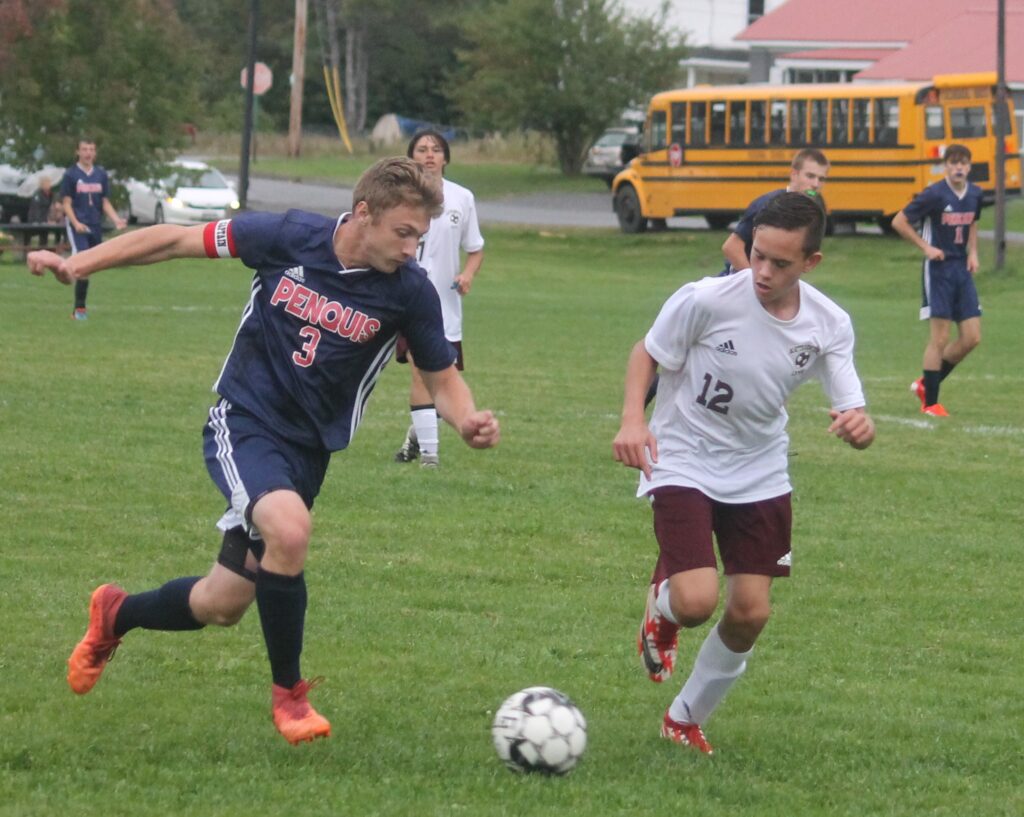 Three players accounted for the four goals in the second half as a shower passed through Milo. Damion Drake had the sixth and ninth goals with Caiden Fowles and Justice Brown finding the Mattanawcook goal in-between Drake's two scores. Drake assisted on Brown's goal and Lucas Chai picked up the assist on Drake's second goal and their team's ninth of the afternoon.