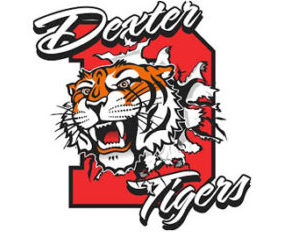 Dexter X-C runs in Bucksport
BUCKSPORT — The Dexter Regional High School cross country team took part in the 2021 Bucksport Invitational on Sept. 11. The Tiger boys finished with a score of 130 points to place fifth among eight schools in the team standings.
Junior Payson Reinhardt led Dexter by finishing sixth among a field of 58 entrants. Reinhardt covered the five kilometers in a time of 17 minutes, 42.91 seconds.
Freshman Willis Reinhardt came in 27th in a time of 20:53.39. Right behind him in 28th place was junior Trevor Speed at 20:55.35.
Senior Miles Gadwah was the fourth Dexter runner, finishing 43rd at 25:08.93. Sophomore Hunter Cram rounded out the Tiger top five with his 51st place performance at 27:15.65. Sophomore David Rice placed 52nd in a time of 27:31.74.
Sophomore William Hileman of host Bucksport won the race in 15:49.09, besting second place by about 34 seconds.
Orono High School earned top team honors with 49 points, just ahead of the 51 for George Stevens Academy of Blue Hill. Bucksport was third at 91 points.
In the girls' race, Dexter junior Annika King came in 15th out of 40 runners with her time of 24:14.47.
Junior Emma Alexander placed 25th in 27:56.74.
Orono sophomore Ruth White earned top individual honors in a time of 17:10.43, 40 seconds ahead of the runner-up. White helped Orono come in first with 25 points, followed by 51 for George Stevens and 75 for the Bangor Christian School.