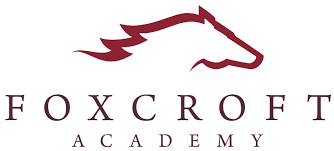 Foxcroft, Dexter run at Ellsworth Invitational
ELLSWORTH — The Foxcroft Academy and Dexter Regional High School cross country teams took part in the Ellsworth Invitational on Sept. 4. The Foxcroft boys came in 10th among a field of 12 teams with a score of 248 points and Dexter was 11th with 261 points.
Pony freshman Runner Jarrett finished 11th among 87 entrants, covering the 5K course in a time of 18 minutes, 21.75 seconds. Senior Aiden Currie placed 58th at 22:03.48.
The other Foxcroft runners were junior Gunner Berling-Haugh, 59th at 22:07.91; sophomore Zachary Peirce, 67th at 23:41.22; and sophomore Philip Capelle, 75th at 25:40.04.
Dexter junior Payson Reinhardt led the Tigers with his 22nd place finish, covering the course in 19:01.06. Freshman Willis Reinhardt was 57th at 21:55.88.
Junior Trevor Speed placed 60th at 22:09.57, sophomore Hunter Cram came in 70th at 24:52.76 and senior Miles Gadwah finished 76th at 27:04.66. Sophomore David Rice was 78th at 29:58.83.
Bucksport High School sophomore William Hileman had the day's best time, 16:06.99 to win by 54-plus seconds.
Mount Desert Island High School won the team title with 60 points, Orono High School came in second at 77 points and in third was John Bapst Memorial High School of Bangor at 93 points.
In the girls' race, Foxcroft junior Nora Koskela-Koivisto finished 16th among a field of 50 entrants with a time of 23:28.81. Pony junior Annie Raynes was 19th at 23:50.14.
Dexter junior Annika King came in 27th at 25:03.66. Tiger freshman Lillian Cooley was 31st at 25:31.30 and junior Emma Alexander finished 43rd at 29:29.86.
Orono sophomore Ruth White came in first at 17:19.45, winning by 1:11.
MDI was first in the team standings with 27 points, Orono had 41 to place second and John Bapst was third at 84.