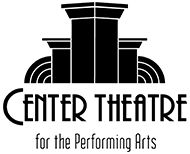 Center Theatre holding auditions for fall production
DOVER-FOXCROFT — The Center Theatre and Slightly Off-Center Players community theater group announced that they are holding auditions for their fall production of "Escanaba in da Moonlight." Auditions will be held at Central Hall Commons, 152 East Main Street, on Saturday Sept. 11 from 1-3 p.m. and Sunday, Sept. 12 from 4-6 p.m. If necessary, call backs will be held at the Center Theatre on Monday, Sept. 13 at 6 p.m.
"Escanaba in da Moonlight" is a two-act comedy written by famous actor Jeff Daniels and tells the story of a father and two sons at the family deer camp in MIchigan's Upper Peninsula. One of the sons, Rueben, is on the cusp of being the oldest family member in history to never bag a buck. A hilarious tale of humor, horror, and heart ensues as Reuben goes to any and all lengths to make sure he doesn't wind up at the wrong end of the family's history.
The play will be performed in mid-November at the Center Theatre. No preparation is required for those wishing to audition. However, the Center Theatre is requiring that all members of the cast and crew be fully vaccinated. For more information on these auditions or any other programs at the Center Theatre, visit the Theatre's website at www.centertheatre.org, call the Theatre box office at 207-564-8943, or visit the Theatre between noon and 7 p.m. at 20 East Main Street.
The Center Theatre is a 501(c)3 nonprofit organization with a mission to make arts, education, and entertainment accessible to our rural communities to engage and inspire.