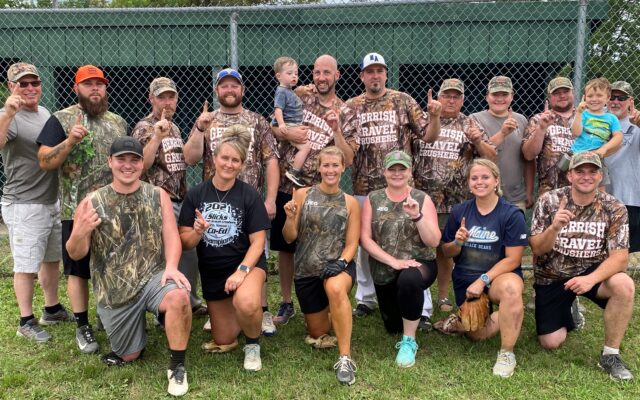 PO-spYsoftball-36-21
Photo courtesy of PRYMCA SOFTBALL CHAMPS -- The Gravel Crushers are the 2021 PRYMCA adult co-ed softball league champions. Front, from left, are Andrew Speed, Erin Weston, Erica Strout, Alicia Harmon, Kelby Drews, and Brett Gerrish. Back, John Lyford, Colton Larrabee, Trey Weymouth, Josh Boone, Travis Ellis, Tristan Strout, Danny Gerrish, Preston Gerrish, Lance Gerrish, and Mike Lapointe.
PRYMCA adult softball league season concludes
DOVER-FOXCROFT – The Piscataquis Regional YMCA celebrates the conclusion of another successful season of adult co-ed softball. This season ran from July 9 through Aug. 22.
Eight teams, made up of approximately 120 people from all over Piscataquis County, participated throughout the season. Games were held on Friday nights at the Piscataquis Valley Fairgrounds, with the final tournament being held on Aug. 21-22.
Brooks Law, PRYMCA program director, said, "Growing up, I had loved watching the softball games at the fairgrounds, so I was thrilled to have the opportunity to get the league going again this summer. With all that our community has endured over the last year and a half, it was very encouraging to see the community come together week in and week out to support the teams and players.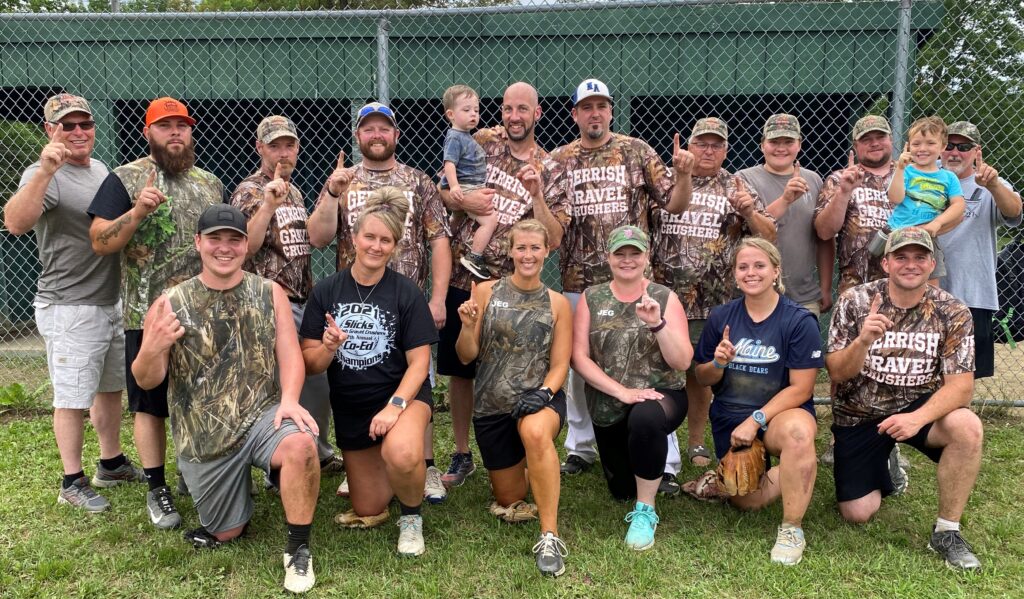 "We could not have had such a successful season without the excellent officiating that we had from both George Ouelette, and Terry Martin. They were a big part of creating such a positive experience."
Law noted that Martin has been officiating for 35 years and indicated that this will be his last year, "We wish Terry the best; we truly appreciate all that he contributed to our final tournaments."
He also expressed appreciation to the town of Dover-Foxcroft and its crew, "We are incredibly thankful for our long-standing relationship with the town as a tremendous resource in our community."
Led by captain Brett Gerrish, reigning champions, The Gravel Crushers continued the team's phenomenal win streak with yet another first-place win in the championship tournament.
"I look forward to improving on this year and continuing this exciting summer tradition come next June," Law said.
The Piscataquis Regional YMCA is a community centered organization that serves all ages by promoting healthy living, nurturing the potential of every individual and family, and fostering social responsibility. We're for youth development, healthy living, and social responsibility. For more go to www.prymca.org.