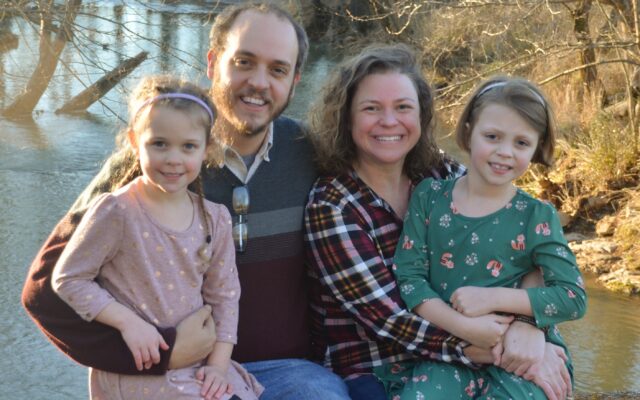 PO-gatherings-35-21
Contributed photo COMING ABOARD -- From left, Amelia, Ethan, Tiffany, and Olivia Wright. Ethan and Tiffany are the new leaders of the Dexter Seventh Day Adventist Church and Gatherings 4 Main Street.
Gatherings 4 Main Street opens with community purpose
By Beth Ranagan
DEXTER — In 2019 Gatherings 4 Main Street, the site of Dexter's Seventh Day Adventist Church, opened under the direction of Dawn Tritch, the then assistant minister. Indeed, it was Dawn, together with her husband, Todd, MD at Penobscot Valley Hospital in Lincoln, who through her vision and hard work turned the building into a beautiful reality.
The interior of the building in Dexter located on the corner of Main Street and Route 7 was tastefully remodeled and redecorated with purposeful and attractive furnishings suitable not only for the church congregation but for community gatherings of all sorts and a restaurant complete with a new, state-of-the-art commercial kitchen. Before March 2020, Gatherings was the place to enjoy a delicious vegan or vegetarian lunch at a reasonable price and take some cooking classes. It served as a community center for area people to meet for coffee and for Dexter Age-Friendly meetings and events. For those who experienced the friendly atmosphere and the ambience of Gatherings, it was a loss when it had to close down due to COVID-19.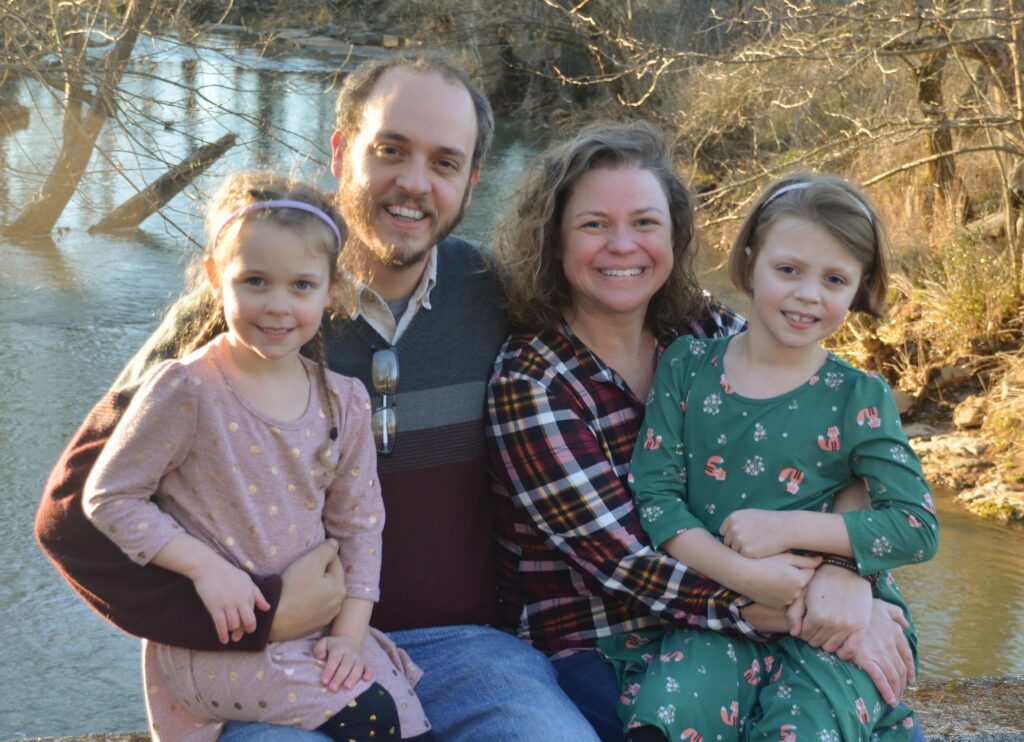 As a plant-based eater, I was thrilled about the reopening of Gatherings 4 Main Street on Aug. 16. I attended the grand re-opening for a yummy Mexican taco lunch and ate, again, on the 18th for vegan "blonde" lasagna with a vegan alfredo sauce, which was very delicious. Both meals were accompanied by iced tea and/or lemon water, all for a suggested donation of $8/per meal to the non-profit. Take out of the meals is available as well.
Ethan and Tiffany Wright are the new leaders of the Dexter Seventh Day Adventist Church. Ethan serves as the lay minister while Tiffany is the trained chef responsible for the professional operation of the food service project. She brings with her the cuisine skills learned at college in Walla Walla, Washington, and her passion for vegan cooking. Ethan also loves to cook and is instrumental in kitchen operations, serving, and offering a warm and friendly greeting to everyone entering Gathering's doors.
Ethan's ancestral roots are coastal Maine, although he spent time in New Hampshire while growing up. Tiffany, on the other hand, is from Florida. The couple moved to central Maine from Tennessee to Lincoln. Presently, they are looking to settle in Dexter in a home with an excellent garden spot and enough land for their family to enjoy peaceful country life. They have two school-age daughters whom they home school.
The couple is enthusiastic about the future of Gatherings and about serving people in the Maine Highlands region. The community center is open from 10 a.m. to 5 p.m. on Mondays and Wednesdays offering the opportunity for area club groups to meet, for homeschool families to assemble for recreation and other events, for families and friends to play games and do puzzles, for children accompanied by a caregiver to enjoy the well-equipped, creative play center, and a place for anyone wishing to refresh themselves with some coffee or tea while chatting with Ethan or Tiffany and others. Gatherings provides a change of scenery in a nicely decorated space enhanced by Dawn Tritch's works of art that adorn the walls. Free Wi-Fi is available. The couple invites those from the wider Dexter area to enjoy the space and are open to suggestions as to how to meet community needs using Gatherings in meaningful ways.
In the not-so-distant future, the couple will invite area artists to display their paintings for all to enjoy and with the opportunity for the artists to sell them. Realizing that so many communities in Maine have a place for small exhibitions to promote regional art, the couple wants Gatherings to be the place in Dexter to provide the visual experience of local art for everyone. Artists interested in participating in the exhibition project are invited to meet with Ethan and Tiffany in order to do so.
In the coming months, classes of various kinds will be offered, such as arts and crafts, vegan and vegetarian cooking, and, possibly, music lessons. Other classes may be offered at the suggestion of community members to meet participants' needs. Is there something you would like to learn or to teach others to enhance their lives? Classes will be offered by suggested donation.
At this time, Bible study on Saturdays at 3:30 p.m. is open to everyone from everywhere. Here is a chance for anyone to explore the stories and concepts in the Bible and how they may be relevant to our lives today.
At the present time, lunch is available two days a week from noon to 1:30 p.m. on Mondays and Wednesdays. Monday is Mexican with varied specialties such as tacos, enchiladas, beans, and rice, and other dishes. Wednesdays will feature various international menu items. These could be Asian, Indian, or Mediterranean foods. You can choose either the vegetarian version, which includes animal products such as dairy, eggs, or honey but no meat, or you can choose the vegan version without any animal products whatsoever. If you would like to know in advance what's for lunch, sign up to be informed by email at gatherings4mainstreet@gmail.com and type "Menu Please" in the "Subject" space.
Look for vegan and vegetarian baked goods in the future at Gatherings. Cookies, breads, and pastries may be for sale for those looking for a sweet treat after lunch, with coffee anytime, or to take home. Vegan recipes for baked goods abound in Tiffany's repertoire. Bakery treats are something that folks can look forward to as the holidays approach.
If you love vegan or vegetarian food or simply want a new culinary experience, give Gatherings a try. If you are not ready to eat inside, takeout is available. Watch for expanded days in the coming weeks. Sign up by email for the daily menu. Enjoy!