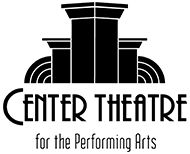 Center Theatre holding Whoopie Pie Eating Contest
DOVER-FOXCROFT — The Center Theatre in Dover-Foxcroft announced that it will be holding a Whoopie Pie Eating Contest as a fundraiser on Sunday, Sept. 12. The contest will be held at the Kiwanis Park Gazebo behind the Piscataquis Regional YMCA at 48 Park Street at 2 p.m. Registrants must sign up prior to noon on Sept. 6. There will be three different age categories for the eating contest. The grand prize in each age category will be free movie admissions for one year at the Center Theatre.
Participants in the eating contest will see who can finish a plate of mini whoopie pies the fastest. However, contestants can get bonus time by raising money for the Center Theatre fundraiser. "For every $5 they raise a contestant will get a 1 second head start," said Patrick Myers, the Center Theatre's executive director. "So if a contestant raises $50 for the Theatre, they'll get a 10-second head start."
All registrations and funds raised must be received by the Center Theatre by noon on Sept. 6.
The money raised will go toward the Center Theatre's mission of making arts, education, and entertainment accessible to our rural communities to engage and inspire. More information about their programs or services can be found at www.centertheatre.org, by stopping by the Theatre at 20 East Main Street, or by calling the Theatre at 207-564-8943. The Center Theatre is a 501(c)3 non-profit organization.