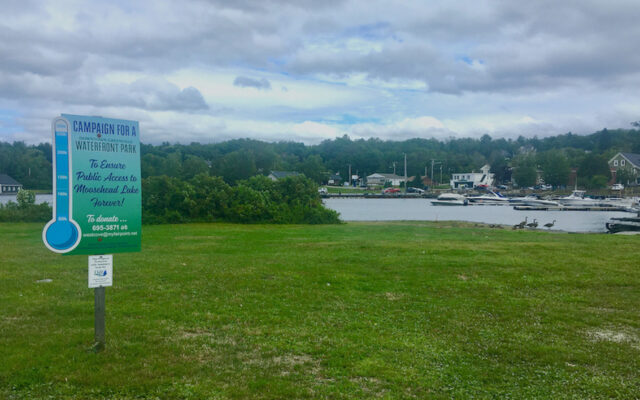 PO-craftslanding0903-20
File photo courtesy of Shelagh Talbot DOWNTOWN SPACE -- Crafts Landing and Park in downtown Greenville.
Northern Forest Center donates $10,000 for new Greenville park
GREENVILLE — The Moosehead Lake Region Economic Development Corp. is delighted to announce that it has received a $10,000 donation from the Northern Forest Center to help complete the construction of the new waterfront park, Crafts Landing, in downtown Greenville.
"This donation brings us close to the finish line on this exciting, transformative project that will benefit residents, visitors, and businesses," says President Steve Levesque. "We are incredibly grateful for this support and for our longstanding partnership with the Center."
Mike Wilson, senior program director at the Northern Forest Center, was instrumental in garnering this support. "There's a lot of great energy and community momentum in Greenville right now, and the Northern Forest Center is thrilled to support creation of this new park right on the shore of Moosehead Lake," he said. "This contribution builds on past investments the Center has made in rebuilding the downtown boardwalk and business façade improvements. We're looking forward to continuing work with local partners to position the Moosehead region as a great place to visit and a great place to live."
The Northern Forest Center focuses on bringing innovation and investment to strengthen communities across Maine, New Hampshire, Vermont, and New York and to help shape an economy that sustains both people and nature. Since 2005, the Northern Forest Center has supported 7,141 jobs in wood products, wood heat, and tourism; helped conserve 257,218 acres for community benefit; and secured and leveraged $220,000,000 to benefit communities, the economy, and forest stewardship.
There will be a community grand opening of the park on Friday, Sept. 10 from 1-2 p.m. and everyone is invited. See you there!