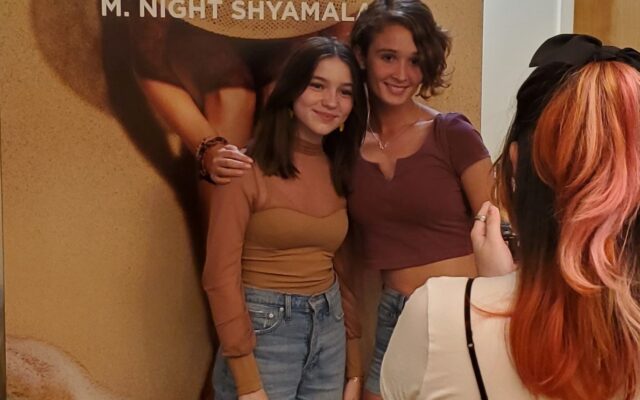 PO-oldstar-33-21 – Copy
Photo courtesy of Center Theatre STAR OF THE FILM -- Alexa Swinton, left, gets her picture taken with local fan and actor Laney Reardon at the Center Theatre Aug. 14. Swinton, who stars in the new M. Night Shyamalan film "Old" visited the Theatre Saturday night after the screening.
'Old' star Swinton attends Center Theatre screening
DOVER-FOXCROFT — Alexa Swinton, who stars in the new M. Night Shyamalan thriller "Old," appeared at a screening of the movie on Saturday, Aug. 14 at the Center Theatre. Swinton and her mother Inna Swinton, held a Q&A after the movie and then she signed posters in the lobby and took pictures with fans.
Swinton was born in New York City and lives in New Jersey. She is currently shooting the new "Sex and the City" reboot "And Just Like That" in New York. She plays Rose York Goldenblatt. She has played Eva Rhoades in Showtime's "Billions" since its pilot episode. She starred in ABC's drama "Emergence."
Patrick Myers, executive director of the Center Theatre, is grateful to Swinton and her family for making this exciting event possible. She said "I am so happy to support the Center Theatre and its mission to support arts in Piscataquis County, Maine."
Myers said, "This is the first time in the modern history of the Center Theatre that a star of a movie will be on-hand for a screening. We couldn't be happier."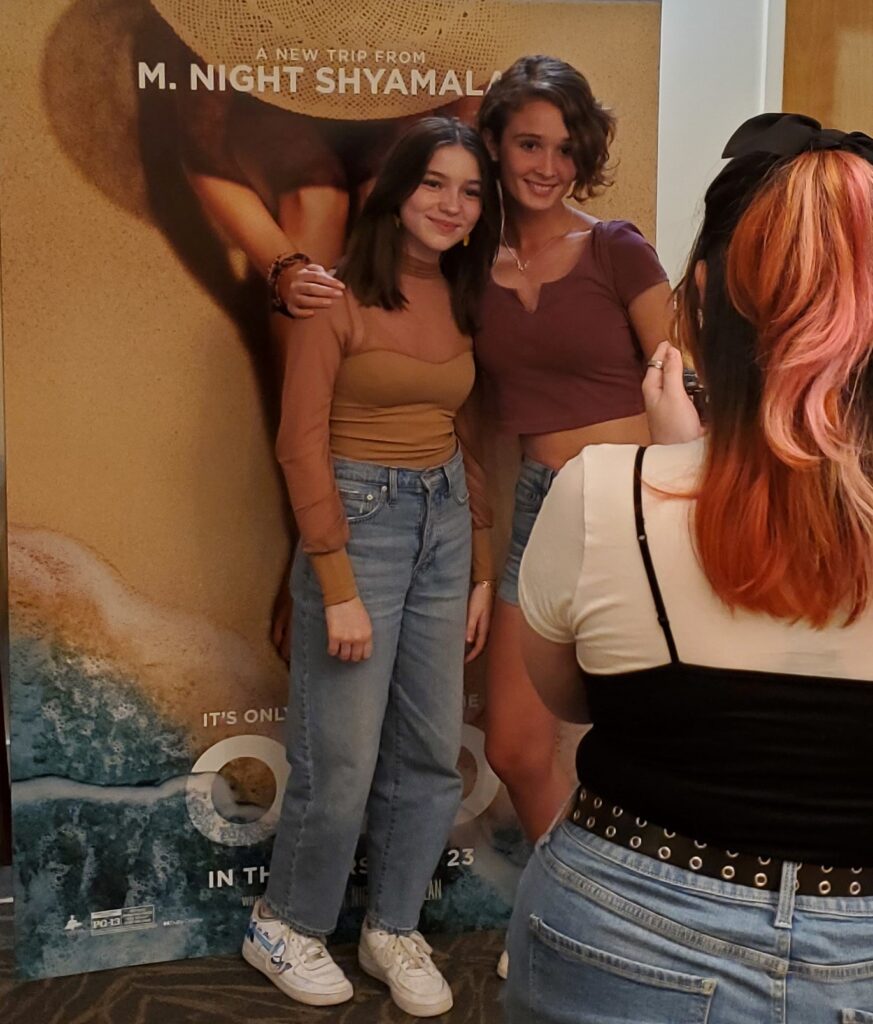 Swinton's film debut was in Matthew Barney's remarkable "River of Fundament." She has since had leading roles in a number of films including the multiple-award-winning "Nettles" and "Sometime Other Than Now" where she acted opposite Kate Walsh and Donal Logue. Swinton made her TV debut as Young Claire in "Flesh and Bone." She has appeared in programs including NBC's "Manifest," "Saturday Night Live," "The Tonight Show" and "The View."
Swinton has also recorded and released original music including last year's single – "You, Me and my Purple Docs" and will be releasing her new single – "Happy As I Wanna Be" later this month on iTunes, Spotify and on her YouTube channel — The Swinton Show.
Her mother is a Russian-Jewish immigrant from Riga, Latvia. Her father, Rolfe, is a Canadian entrepreneur. Swinton has two siblings, Maxim and Ava, who are also actors, comedians and singers – Maxim can currently be seen on the Netflix series "Halston" where he plays Young Roy Halston.
More information on the Center Theatre and all its programming can be found at www.centertheatre.org or by calling the Theatre at 207-564-8943. The Center Theatre is a 501(c)3 nonprofit organization with a mission to make art, education and entertainment accessible to our rural communities to engage and inspire.