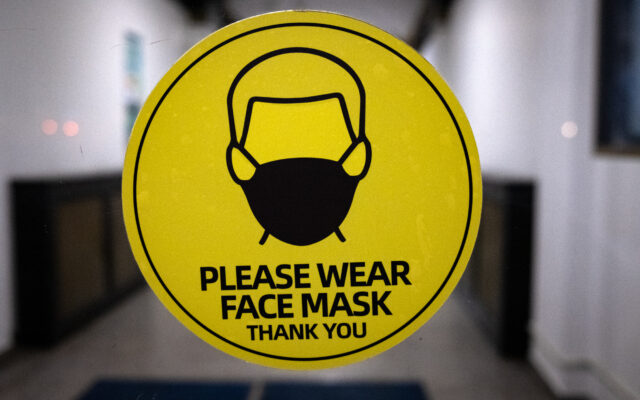 Maine is seeing COVID-19 cases rise, but not as much as in most of the US
By Jessica Piper, Bangor Daily News Staff
Maine is not seeing the increase in COVID-19 hospitalizations that other states are despite a rise in cases over the past few weeks. Officials warn, however, that the situation could worsen as the more contagious delta variant takes a foothold here.
Maine reported 106 new virus cases on Thursday, the largest single-day increase since late May. The seven-day average of new infections rose to 58 after dropping as low as 15 earlier this month.
Despite that marked increase, case levels here remain lower than in most of the U.S. The 14-day average daily infection rate sits at about four cases per 100,000 people here compared with 12 cases per 100,000 nationally, according to the New York Times. Maine also has not seen a surge in hospitalizations so far, as has been the case in other states. As of Thursday, 24 people were hospitalized with the virus. In the past month, that figure has ranged from 23 to 34.
Maine's high vaccination rate — 78.5 percent of adults have received at least one dose, the fifth highest rate in the U.S. — is likely one factor keeping cases down. But the rise in infections, which comes nearly two months after Maine lifted most COVID-19 related precautions, still comes as a concern given the national trends and worries about the more contagious delta variant.
"There's not much you can say that hasn't been said before," said Dr. Peter Millard, a Waldo County physician and former U.S. Centers for Disease Control and Prevention epidemiologist. "People need to be vaccinated, and if they're not vaccinated, they need to wear masks."
The rising cases in Maine may not account for the full effects of the delta variant. The more contagious strain is estimated to make up 83 percent of cases nationally, according to the U.S. CDC, but still comprises a lesser share in the northeastern U.S., the agency said. In Maine, the original strain of the virus likely still accounts for the majority of new infections, Maine Department of Health and Human Services spokesperson Jackie Farwell said.
Infections have largely trended upward across Maine's 16 counties. Piscataquis County, which has the second-lowest vaccination rate among Maine counties, also has the highest case rate over the past week. Knox County, which went nearly two weeks without a COVID-19 case in June, has reported 20 cases over the past week. York County in southern Maine saw 114 cases in the past seven days, compared with 48 cases the week before that.
Epidemiologists have warned that the virus could spread among pockets of unvaccinated people, such as households and close friends, even in areas where much of the community is vaccinated.
Case rates continue to be higher among younger Mainers, reflecting lower vaccination rates. The highest case rates over the past two weeks were among Mainers in their 20s and 30s, just 55 percent of whom are fully vaccinated, according to state data. The lowest rates were among Mainers aged 60 and older, 86 percent of whom are fully vaccinated.
With more older Mainers vaccinated, the number of patients hospitalized with COVID-19 has remained low across the state despite the rise in cases, although hospitalizations can be a lagging indicator.
Northern Light Eastern Maine Medical Center in Bangor had no patients hospitalized with the virus as of Thursday, while Central Maine Medical Center in Lewiston had only three. Maine Medical Center in Portland, the state's largest hospital, had eight patients. A slim majority of patients hospitalized with the virus as of Thursday are not fully vaccinated, Farwell said, though she noted the share fluctuated day-to-day given Maine's low overall hospitalization rate.
The situation is less a pandemic of the unvaccinated and more a "pandemic of the susceptible" Millard said, noting that severely immunocompromised people, for whom the vaccine may not work as well, are still at risk from unvaccinated people despite getting the vaccine themselves. While the vaccines are highly effective, Millard said, there will still be a significant possibility of exposure as long as a large chunk of the people do not take the vaccine.
"We're very fortunate in a lot of ways but — as we've said all along — this pandemic is not going away," he said.