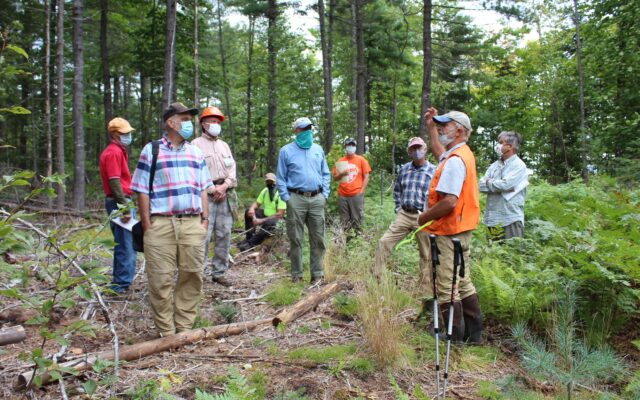 PO-woodlot-0903-20
File photo courtesy of Maine Woodlot Owners TREE FARM HONOR -- Wicopy Woods in Sebec is the Maine Woodlot Owners' Maine 2020 Outstanding Tree Farmer of the Year. A Forestry Field Day is set for Sunday, Sept. 12.
Forestry Field Day at Wicopy Woods
SEBEC — The public is invited to attend Forestry Field Day honoring Jessica Leahy and Bob Seymour, the 2020 Maine Outstanding Tree Farmers of the Year, at their property Wicopy Woods. The event will be held from 8:30 a.m. to 3 p.m. on Sunday, Sept. 12 on the North Road property.
This is an opportunity to learn about forestry practices that have created a high quality, healthy, and productive woodland.
Attendees will have the chance to meet other woodland owners and stewards, connect with forestry experts, and participate in various levels of walking tours accommodating all abilities. Additionally, there will be education stations, exhibits and opportunities to purchase food.
The event is free of charge and is co-sponsored by Maine Woodland Owners and Maine Tree Farm. For more information visit www.mainewoodlandowners.org/forestry-field-day or contact Jenn Hicks at jenn@mainewoodlandowners.org/ or 207-626-0005.