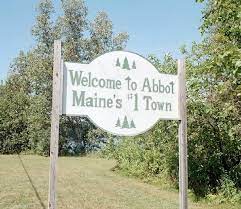 Abbot School reunion July 31
ABBOT — The annual Abbot School reunion will be held on Saturday, July 31 at the Abbot Town Hall for anyone who went to school in Abbot or is a friend of current or former Abbot residents. We ask that you bring a dish to share for a potluck lunch and we will furnish table settings, coffee, soda, and water. We will start assembling at 11 a.m. with lunch being served at noon.
We all have a lot of great memories of growing up in Abbot and would love to have you bring photos to share if you would like. If you need more information please contact the Bennetts at 207-876-3073, the Hanscomes at 207-717-8191 or the Patterson's at 207-876-3734. The old Washington School, in Upper Abbot on Route 15, will be open from noon to 3 p.m. with owners and hosts Brian and Julie Hanscom. For information on the school open house please contact them at 207-951-2535. Hope to see you there.